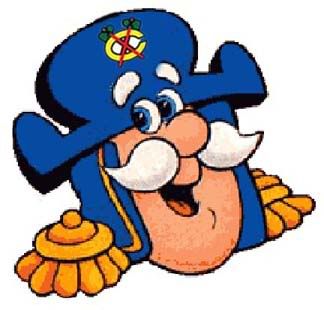 The NHL season has been over for about a month, and the rebuild continues in…Chicago?
It's not really a "rebuild" per se, but the Stanley Cup Champion Blackhawks have undergone quite a few changes since parading the trophy down Washington and Wacker – and there are likely more changes on the way!
This is the reality of the salary cap world, and the Hawks got an extra dose of that reality this summer, with
CapGeek.com
reporting that they're facing a "cap reduction" of $4.15-million because of performance bonus payouts…
ahhh the price of success.
At this point,
NHLNumbers.com
lists Chicago as having 15 players under contract (nine forwards, five defensemen and one goalie) and only $158,000 worth of cap space to work with.
That's after the team got rid of playoff hero Dustin Byfuglien, Kris Versteeg and five other players! There is more work to be done too, with RFA goalie Antti Niemi
taking the team to arbitration
at the end of the month.
Last year, Niemi had a 26-7-4 record in the regular season before going 16-6 in the playoffs – all while making just $827,000.
This puts the Chicago brass in a tough spot – they just
matched an offer sheet
for defenseman Nik Hjalmarsson, which gave him a $2.8-million raise, and Niemi will more than likely see a decently sized raise as well. Even if an arbitrator decided he's only worth his 2009/10 salary, it would put the Hawks over the cap - so something's got to give.
One thing the team will have to consider is moving goalie Cristobal Huet. It won't be easy though, as he's got a cap hit of $5.625-million for each of the next two seasons and GMs seem to be moving away from paying the big bucks for goaltenders (see Nabokov and Turco). Huet may still end up being Chicago's number one though, if they're forced to walk away from an arbitrator's ruling on Niemi's worth.
The rumor mill is churning about what other moves the team could make to create some much-needed breathing room, and it looks like Patrick Sharp could be the latest casualty of Chicago's cap crunch.
Sharp is due $4.1-million (with a $3.9-million cap hit) next season and is coming off his fourth straight year with at least 20 goals (20, 36, 26, 25). He's not crazy overpaid and therefore would be a solid asset for any number of team's out there, especially a group that's looking for that final piece of the puzzle.
The other option involves moving defenseman Brian Campbell, but he's got a no-trade clause and a $7.14-million cap hit for the next four seasons…and his numbers don't exactly justify paying him that much money. Don't get me wrong, he's a good player – but that's a lot of money for "good."
What to do?!
In a perfect world, the Hawks would be able to dupe some sucker into taking Huet's contract and Campbell would get upset and demand a trade (and again, they'd be able to dupe some sucker into taking on a big contract). That would give them a whopping $12.76-million of extra cash this summer, which would be a good start!
It seems like subtraction has been the big story this off-season, instead of addition…
If YOU were the GM, what moves would YOU make?