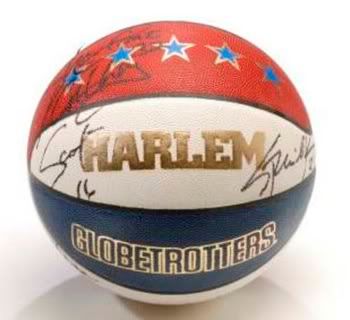 Thursday night could mark a regime change in the NBA.
ESPN
reports that LeBron James is leaning towards announcing the Miami Heat as his destination during a one-hour TV special called "The Decision" – giving the Heat all three of the most sought-after free agents on the market.
On Wednesday former Toronto Raptors star Chris Bosh announced that he'd be joining Dwyane Wade in FLA – but the addition of James to the fold makes this a very scary proposition (for everyone else).
Lets look at the numbers: These players make up three of the top nine scorers in the NBA.
To put that in comparison, last season the highest ranked to players from the same team were Monta Ellis and Corey Maggette of the Golden State Warriors at 6th and 17th. The highest ranked trio from one team was Zach Randolph, Rudy Gay and OJ Mayo of the Memphis Grizzlies at 13th, 18th and 34th.
With these three guys, we're talking second, fifth and ninth in last year's scoring race, with each player actually surpassing their career averages.
LeBron leads the way with 29.7 points per game, 8.6 assists and 7.3 rebounds per game. Dwyane Wade averaged 26.6 points, 6.5 assists and 4.8 rebounds, and Chris Bosh had 24 points per game and 10.8 boards, on average.
The thought of these three guys on the same team is almost too much – 80 points between them on any given night? Come on.
Granted, who knows how one guy's numbers will be affected by sharing the court with two other big names, but you have to assume it's going to be a positive rather than a negative. Just look at how the US "Dream Team" performs. This could get farcical!
As I write this, nothing is final and even ESPN notes that a change of heart could occur from the James camp.
With all the people pleading with him to stay and Ohio being his home, you'd have to think it's weighing on his mind. On the other side of that though, the report quotes a source close to James saying that he doesn't want to risk signing a long-term deal with Cleveland and ending up "31-years-old with bad knees and no title."
Obviously each player will make a bit less money than if they were the lone star on the team, but it's not like the kind of money you or I make. As Dwyane Wade said:
"I'm going to make a lot of money, no matter what happens. I've been blessed. I'm not counting every dollar and every cent. Let's sit down, let's see what the best thing is for us, for the long haul."
Bosh and James could have both signed for about $30-million more with the team's they're coming from, but I think the feeling here is that it's a rare opportunity to really stack the deck.
What do you think, should James sign with the Heat?