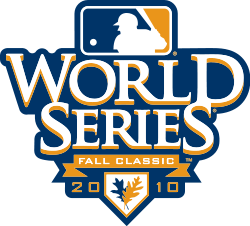 September is almost over, which means only one thing in the world of baseball: the season is about to wrap up for almost everyone.
Out of the MLB's thirty teams,
only eight make the postseason
– but while most teams are just looking to end the year on a good note (see: Toronto Blue Jays), there are some solid races taking place right before our very eyes.
Starting out in the American League – after Minnesota and Texas clinched their divisions only the AL-East remains up for grabs, and it's a two-horse race between the Tampa Bay Rays and the NY Yankees.
To be honest, at times it has seemed like neither club actually wants the divisional crown – the Rays and Yankees have been flip-flopping between first and second every other night for the past week or so and in September both teams have certainly had their struggles.
For example, the Rays lost three in a row, put up four straight wins as of Saturday and now lead the division by 1.5-games. The Yankees, on the other hand, started the month with four straight wins and are currently riding a four-game losing skid (10-13 in September so far).
The Bo-Sox have a long way to go to catch the Bronx Bombers in the wildcard race, but they've just beaten them in back to back games to move to within 5.5!
Things are a little more interesting in the National League, in terms of a sprint to the finish (or a stumble, depending on who you're following).
As I write this, the San Diego Padres lead the NL-West by a half-game over the San Francisco Giants, who are tied with the free-falling Atlanta Braves for the wildcard spot. Not far behind are the Colorado Rockies, who are four back in the division and 3.5 back of the Braves and Giants for the wildcard.
This one is interesting because the Padres seemed to have it in the bag before a late August/early September 10-game losing streak that made it a wide-open race. Since then, San Diego has been unable to play very consistent ball, but thankfully for them, that has also been a problem in San Fran!
The team making this race even more fun to watch is those Rockies – a 10-game win streak and a 20-6 record from August 22-September 18 helped propel them back into the picture, with a lot of the praise going to a clutch hitter by the name of Troy Tulowitzki!
On Saturday night Tulowitzki was
Standard Transmission once again
once again for the Rockies in an extra-innings 10-9 win over the Giants, hitting a walkoff RBI-double to close it out – he's now driven in 40 runs this month, second only to
Babe Ruth's 43
back in 1927!
The win wasn't without some controversy though – the Giants have asked the league to keep an eye out for "juiced balls" being used in Denver. I'll let ESPN explain
what that means and why it matters
– it's got something to do with a humidor and thin air though.
So, now you know who to keep your eye on as we head into another day full of baseball (and football and hockey) – oh, and lets hope for a few more dingers from Jose Bautista!
Happy Sunday!