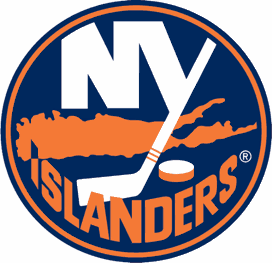 The 2010/11 NHL season hasn't even started, and already the New York Islanders are one of a few teams already scrambling to deal with injury issues.
Anytime one of your players gets hurt, it's tough. When it's a guy who averages in the mid-to-high 20's in terms of minutes per game and is a big time leader in a younger dressing room, it's excruciating.
That's the case on Long Island, where defenseman Mark Streit is out "indefinitely" after suffering a shoulder injury in practice – a bit of a freak accident by most accounts. Isles forward Matt Moulson was checking Streit and gave him a little push, and the Swiss native flew into the boards.
I feel bad for Moulson who is coming into camp after a breakout season last year – he says it has been a tough few days since the incident and he has "replayed what happened in my head probably a million times…I feel horrible about what happened." He says Streit told him it's okay and it wasn't his fault, but still, the poor guy is probably just feeling brutal.
Islanders coach Scott Gordon also spoke to
NHL.com
about the incident on Monday:
"It wasn't even a cross-check [as has been widely reported]; it was a free hand. That same thing could have happened three times on just one play, and it didn't happen. That's just bad luck for everybody and real bad luck for Mark. He looked good. He's certainly a big hole for us that we have to fill."
Here's where it gets a little murky – New York's
Newsday
reports that "according to multiple sources," Streit will miss a whopping six months of action. They say he's got a torn labrum and torn rotator cuff, as well as a possible dislocation.
The team wouldn't go that far though – telling
TSN
he's out indefinitely until he can get in to see a specialist.
Lets be real here – it looks like there's a strong chance that Streit is going to miss some serious time to start the season, whether it's one to two months or maybe even six. That means the Isles are going to have to at least consider the prospect of wheeling and dealing a little bit to replace him, like it or not. So, what are their options?
To be honest, it doesn't seem like there are many, at least in terms of a player that could fill his role on the team. However, I know a GM who is looking to offload an experienced defenseman, with an asking price that is probably going down slightly every day…and I think you know him too!
Remember the time Sheldon Souray wasn't even allowed to attend training camp? Well, as
Yahoo's Puck Daddy
blog discusses, it might be time for Steve Tambellini and Garth Snow to have a little chat.
The idea works well for the Isles, who right now are about $22-million under the salary cap, and it would help the Oilers get rid of some dead weight.
The other option raised by Puck Daddy's Sean Leahy is the Islanders taking on the contract of Wade Redden, who was just unceremoniously dumped onto the waiver wire by the NY Rangers. If no one picks him up he'll be starting the season in the AHL, but again, the Islanders have the cap room to comfortably make that move if they decided to go that way.
As for Streit though – I wish him the best. Shoulder injuries are tough and he'll be missed on that blue line.