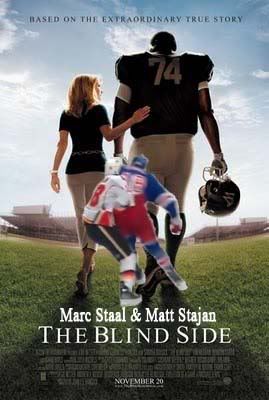 After dishing out a pair of suspensions last week amid an email scandal involving his son, it's right back to work for Colin Campbell.
The NHL's executive vice president and head disciplinarian will definitely be taking a look at a hit by New York Rangers defenseman Marc Staal on Calgary forward Matt Stajan from Monday night in a 2-1 loss for the Flames. In my opinion, it's an important decision for Campbell, because it will test the boundaries of the league's new "blindside" and "headshot" rules.
One problem that a lot of people, myself included, have with the NHL's justice system is that it seems to be all over the place.
Incident A will look near identical to Incident B and Incident C, but only one will result in a suspension. For example Pittsburgh's Matt Cooke, a blindside expert, was suspended for
this hit
and
not this one
, despite striking similarities.
Back to Monday night – here's what happened: Matt Stajan skates through the neutral zone with the puck, crosses the blue line and dishes a backhand pass to his left, which is where he is looking. About 'one Mississippi' after the puck leaves his stick, Marc Staal lowers the boom on the Calgary forward. Here's where it gets tricky though:
As Stajan is moving forward, Staal is coming across the ice, approaching him from the right side (remember, he is looking left). Staal appears, to me anyway, to hit Stajan with a shoulder to the head while the player is looking away.
After the game, Rangers coach John Tortorella told
ESPN
he thought it was a "clean" hit and Staal said he was just finishing his check. Let me just say that I don't think it was "dirty" or that Staal was trying to injure Stajan. I just think that, within the new rules, it's one of those hits that the league is trying to outlaw.
Have a look for yourself, though I would suggest watching it with the volume down because the hometown commentators are too hometown:
The reason I say "here's where it gets tricky" is because for years making this type of hit would have earned a player a reputation as one of the league's "best" hitters. Nowadays, there's a fine line between a solid hit and a suspendable offence. Here's how rule 48.1 is worded:
"A lateral or blindside hit to an opponent where the head is targeted and/or the principal point of contact is not permitted."
You'll notice in the wording of the rule that lateral hits targeting the head are not allowed. If you listen to the Staal/Stajan clip with the volume up, you'll hear the announcers saying that the Rangers defenseman was clearly going "North/South" when he delivered the hit, which would make it okay according to the rules. The problem is, he is clearly skating along the blue line (East/West)!
Further to that, it looks to me as though Staal makes contact with Stajan's head, another no-no!
Is this a hit that falls under that new set of rules, or was it a clean hit that Matt Stajan should have seen coming?
Let me know what you think!
********** UPDATE **********
Despite what appears to be overwhelming evidence against Staal,
TSN
reports that the NHL has reviewed the hit and it was deemed legal. The
Calgary Herald
agrees with my view that it seems to go against Rule 48, while others say Stajan should have seen Staal coming. I love the NHL's wheel of justice!