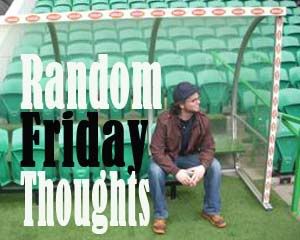 So You Think You Can Dance?
It seems like owners are willing to go to great lengths these days in the pursuit of ticket sales, and that includes risking public embarrassment.
Ted Leonsis owns the NHL's Washington Capitals and the NBA's Washington Wizards – one of those teams is having trouble selling out home games, but Leo is on the case.
Rookie John Wall made quite an entrance when he was introduced to the crowd before the Wizards' home opener by doing a dance called the "
Dougie
" as his name was read over the PA system. It was a pretty awesome introduction to the NBA, but Leonsis wants to do him one better.
As
The Huffington Post
reports, the owner wrote on his personal blog that if the team has a sellout this season, he'll do the Dougie himself!
"When we have a total paid sellout this season, I will do the "Dougie" – I promise," writes Leonsis. Come on, people of Washington, make this happen!
While we're on the topic of the Wiz,
Sports Illustrated
has some interesting information about the former star of that team. Apparently Gilbert Arenas faked an injury before the team's preseason home opener because he was "really scared of getting booed."
You know, when you think about it, that must be a tough thing to experience. Most regular people likely won't have to deal with more than a handful of people hating on you out loud at one time. Try to imagine what it would feel like to have thousands of people all trying to let you know that they think you suck, all at once. Now, try to imagine the frustration of knowing that you are far better at your profession than any of those people are, and knowing that if you react to the jeers, you'll look even worse!
No thanks!
The Mayans Predicted This…
You know, if you look hard enough, leave your mind completely open to different interpretations and are prepared to really stretch to help me prove my point, I think you'll find that the Mayans predicted an NBA lockout ahead of the end of the world in 2012.
What, you don't think there will be an NBA lockout?
Here's another clipping from the NBA newswire that shows me the players and owners are quite far apart when it comes to the news collective bargaining agreement they need before another season of basketball will be played.
ESPN
reports that the league is looking for a one-third reduction in player salaries, hoping to cut costs in that respect by as much as $800-million. Atlanta Hawks vet Maurice Evans, predictably, isn't drinking the Kool-Aid though.
"We definitely don't agree with those numbers. We feel like the game is really at a great place. If we have a lockout, it's just going to set us back. With the state the economy is in, fans are not going to want to keep getting slapped in the face with players and NBA teams, as fortunate as we are financially to even be paying a game for a living, to keep throwing it in people's face that we're not making enough money – whether it be the league or whether it be the players."
Very true – to be honest, it'll be harder for whichever negotiations come second between the impending labor strife in the NBA and the NFL. By the time the second group starts trying to knock out a deal, the general public will likely be sick and tired of hearing rich people and wealthy people argue about massive amounts of money.
Apparently the league says it is projecting league-wide losses of up to $350-million this season, and commissioner David Stern said earlier this year that the NBA has been losing hundreds of millions of dollars per year for a while now.
Part of the reason that these negotiations are always so nasty is because the owners demand pay cuts, when they are a big part of the reason that salaries are so high in the game in the first place!
Let me ask you this: Do you think we'll see lockouts in the NFL and/or the NBA next season? Leave me your answers in the comments section!
Asian Games Controversy!
The goalkeeper of China's national soccer team was force to make a national apology and has been suspended from competition for something he said on his blog after a 3-0 loss to Japan on Monday.
Agence France-Presse
reports Wang Dalei, who has been linked to some big European clubs, called the home fans "morons" and "a bunch of dogs" after he was criticized for not stopping Japan's second goal in the game.
I'm not sure why this is offensive, but AFP says one TV commentator called Wang a "volleyballer," when he let the goal in.
"I apologize sincerely to the media and supporters of the whole nation for my unpleasant words, which damaged the image of the football team, sports and China. It's my fault. I hope you can forgive me and give me another chance. I'll never make the same mistake in the future."
Apparently Wang called most Chinese reporters haters of soccer, who "know nothing about" the sport.
Remember earlier when I was talking about thousands of people telling you that you're no good, knowing you're better than them and knowing if you strike back you'll look foolish? Here's another example of that right there.
There's no word right now on how long the player will be sitting on the sidelines.
Soccer Discrimination
The head of Croatia's football federation is doing some damage control this week after some discriminatory comments he made this week.
The Associated Press
reports that Vlatko Markovic recently told a Croatian newspaper that as long as he is in charge of the country's soccer federation, a gay player "certainly" will not feature for Croatia. Has he ever encountered a gay soccer player? "No. Fortunately, only healthy people play football."
Needless to say those comments sparked major controversy, with several groups now threatening to sue Markovic and report him to UEFA, soccer's European governing body.
After the fact Markovic said he didn't intend to hurt anyone, apologizing for what he called "a clumsy interpretation." On the CFF website, he said "I have nothing against members of any minority, least of all against those of same-sex orientation," before again apologizing.
So lets go from one end of the spectrum to the other now, and visit Germany where a national team player is trying to encourage gay players to 'come out of the closet.'
As
The Local
tells us, Bayern Munich striker Mario Gomez is singing a different tune than some of his coworkers, saying there are gay politicians in Germany, so footballers "should also acknowledge their preference."
Gomez says openly gay players "would then play as though they'd been unshackled," though others say the abuse from fans would be tough to handle and could ruin a player's career. According to The Local, there is a belief that there are a number of gay players in Germany's Bundesliga, though some go to great lengths to hide it.
Apparently there are agencies employed by these players to set up "fake heterosexual marriages," helping them hide their sexual preferences!
What do you think:

Should players have to go to these lengths to hide their sexuality, or does it matter to you if a player on your favorite team comes out and says he's gay?
Other stuff…
Sweden's Football Association is investigating rumors that a silversmith made a "
secret inscription
" on the inside of the country's premier league trophy…
Is Satnam Singh Bhamara the next big thing to come out of India? Yahoo! Sports'
Ball Don't Lie
brings us the story of a seven-foot tall 14-year-old baller…
The NHL is
revamping the annual All-Star game
– now instead of just the Skills Competition, there will be two totally awesome things to look forward to before the boring game.
Manny Pacquiao's trainer goes in on Antonio Margarito's camp after a video surfaces showing him and another boxer apparently
mocking Freddie Roach
, who has Parkinson's disease…