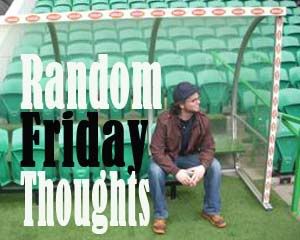 Is Pacquiao Beatable?
If you missed it last weekend, Filipino boxing sensation Manny Pacquiao beat the snot out of Antonio Margarito at Cowboys Stadium in Arlington, Texas, winning his eighth world title in an eighth weight class…but even he still has his detractors.
The smaller Pacquiao unleashed such a beating on Margarito that he fractured his eye socket and broke his orbital bone and spent the last two rounds trying to get the ref to stop the fight! With the win he's now 52-3-2, but until he fights Floyd Mayweather Jr., his career won't be complete in the eyes of some.
Count Bernard Hopkins in that category – though he is taking it a lot further than anyone else. Before we get to what Hopkins had to say, let me just point out that I, along with many other people, believe that the undefeated Mayweather is ducking Pacquiao because he doesn't want to fight him. Watching the public negotiations between the two over the last year or so, that's just the feeling I get from the situation. Okay, good talk.
Here's what Hopkins told
Fanhouse
: Basically, he thinks Pacman is avoiding fighting African-American boxers because he would lose.
"Maybe I'm biased because I'm black, but I think that this is what is said at people's homes and around the dinner table among black boxing fans and fighters…Listen, this ain't a racial thing, but then again, maybe it is. But the style that is embedded in most of us black fighters, that style could be a problem to any other style of fighting."
"Floyd Mayweather would beat Manny Pacquiao because the styles that African-American fighters – and I mean black fighters from the streets or the inner cities – would be successful."
What about Josh Clottey? He's black!
"Clottey is 'black,' but not a 'black boxer' from the states with a slick style. So you can't really say that Clottey is an African-American fighter in that sense."
Oh, okay. He's the wrong kind of black. Gotcha. On the other side of this debate is Pacquiao spokesman Michael Koncz, who
Fanhouse
reached out to for his response to the allegations levied by Hopkins.
"Manny has nothing left to prove to anybody. I would say to hell with all of those guys who are talking. Manny has done more than anybody in boxing has ever imagined. He has the right to select his opponents. These black fighters, you know, we're not prejudiced. We don't care if they're black, green or blue."
Does that mean that Pacquiao would fight
these guys
?
Koncz goes on to say that all they care about now is finding fights that are "economically feasible" for the champ.
This is all just getting ridiculous! Did Bernard Hopkins really just imply that Manny Pacquiao is racist against black people, but only if they are from the US? You can't be serious!
Should Have Been a Hockey Player…
Meet Joey Barton – a 28-year-old midfielder playing for Newcastle United over in the English Premier League.
It's safe to say he's one of the 'bad boys' of the EPL, a fact that was on display a couple of weeks ago when he had a moment of madness in a game against the Blackburn Rovers that cost him a
three-game suspension
.
Barton runs to the scene of a foul, brushing shoulders with Blackburn's Morten Gamst Pedersen along the way. At that point, he turns around and wallops him right in the chest!
Barton is a player with a
long history of violence
, both on and off the field: He's been suspended for as many as 12 games at a time, he's spent six months in prison (with a four month 'suspended sentence' for a different incident) and he was successfully sued by a former teammate after he stubbed a lit cigar into his eye at a Christmas party.
Here are some of Barton's comments on the incident from
The Daily Mail
:
"Everyone knows I have anger issues and on the pitch people are going to test my temperament…I'm not a changed man because it's who I am. It's something inside me, a natural instinct that makes me stand and fight. I just continue to work at it…It was a moment of stupidity from me. I shouldn't have reacted like that even if I was slightly provoked. I can't condone it and I deserve a ban. I am human but I have made a mistake I regret."
You know, I kind of feel bad for the guy because he's obviously got issues and he has given up alcohol in an effort to keep his rage in check. Some of the stuff he's done to other people though is just crazy.
If he played hockey at least he could get rid of some of that anger and it would be totally acceptable (on the ice, anyway)!
Tiger joins the Twitterverse
It's true – Tiger Woods is the latest big name to launch a Twitter account and have hundreds of thousands of followers after just six tweets.
That's not all – Woods appears to be on an all-out media blitz in the hopes of becoming the lovable guy that we all knew before we knew what he was really up to in his private life. I'm sure he's been looking for a chance to try and become a 'good guy' again for a while now, but we're also closing in on the one-year anniversary of that crash outside his house that set this whole thing in motion. It's all about timing, folks.
Following a bunch of mistresses, a divorce and a slip from the top of golf's world rankings, Woods is all over the place – he wrote a first-person essay for
Newsweek
, he's got a Facebook page, he revamped his website and he's
giving a few interviews
.
Not everyone is impressed though!
Mike Paul of MGP & Associates PR tells
USA Today
that Woods is "failing miserably," while another person from the industry called Woods the most "arrogant" sports brand out there.
The big problem people have is that he still won't talk about what happened. People want to know what was going through his mind when he started seeing women behind his wife's back. They want to know what really happened the night he smashed his vehicle outside of his own house. It's one of the biggest falls from grace we've seen in a while, and people want to know.
Do people have the right to know? Of course not, but we live in an odd society where people are strangely fascinated with scandal, especially when it happens to a stinkin' rich celebrity like Woods. We live in the type of society where Celebrity A will cheat on his wife, and Anonymous Person B will demand an apology before he can forgive that celebrity. Bizarre? Absolutely.
By the way, if you decide to follow
Tiger on Twitter
(like over 229,000 people already have, you follower), here's a preview of the awesome stuff you can expect to read:
Other stuff…
MLB commissioner Bud Selig says there's '
no opposition
' to expanding the playoffs…
Portugal forward
Nani apologizes
for ruining a magical Cristiano Ronaldo moment by running in and putting his head on a ball that was already on it's way in…and going offside in the process.