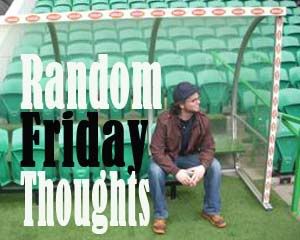 This, after the football associations of several countries refused to send people as a show of solidarity with the plight of the striking refs.
People are talking after some curious moments late in Real Madrid's Champions League clash with Ajax Amsterdam this week…
Here's how it works: If a player is shown a red card, or is cautioned in two different games, he is forced to sit a one-game suspension. Sergio Ramos and Xabi Alonso both saw yellow early in this week's game, a win that clinched top spot in Group G for Real. Since they've still one more game before the knockout phase begins in February, the second yellow card (and subsequent red card) shown to each player means they'll miss a meaningless game while 'wiping the slate clean' for the next round.
Is this brilliant strategy by Mourinho, or an incident that has damaged the game's reputation, as suggested by Arsenal coach Arsene Wenger?
Honestly, I don't think it's as bad as people are making it out to be.
What makes this worse than a player throwing himself onto the ground in an effort to draw a penalty or a free kick? How is this worse than a player trying to kill time by faking an injury and writhing in pain on the ground while clock ticks away, only to get up and join the play a minute later?
If you're an NBA fan, I would advise you to watch as much basketball as you can this winter…because there might be a drought coming!
The league wants to slash salaries by up to $800-million and install a "hard" salary cap, like the one used in the NHL. The league says it's losing in the hundreds of millions of dollars per year, something the players say they don't quite believe.
Hunter says he doesn't really find the NBA's argument in favor of those changes "all that compelling," adding that the owners are being "unreasonable."
Kovalev is only the third Russian born player, behind Sergei Fedorov and Alex Mogilny, to put up 1,000 points.
The Detroit Red Wings pulled out a dramatic come from behind win over the Calgary Flames this week, which included a last-second tying goal from Henrik Zetterberg and a dirty dangle from captain Nick Lidstrom in overtime for the "W."
The reason I bring it up is because Lidstrom's goal is a must-see:
Believe it or not, the 40-year-old comes into today's action tied for second among defensemen with 20 points in 19 games. The only thing more surprising than that is the fact that John-Michael Liles is the defenseman with the most points so far!
Speaking of the scoring race, there's a healthy battle brewing between Tampa Bay's Steven Stamkos and Pittsburgh's Sidney Crosby. Right now it's Stamkos leading the way with 38 points to Crosby's 36 – but in terms of just goals, the third-year forward is six goals clear of everyone else!
Can he do it? Absolutely. He went from 23 goals in his rookie season to 51 last year, why not over 60 this time around?
One last thing – the NY Islanders host the NJ Devils today, riding a 14-game losing skid (0-11-3). How bad are they? In 21 games, the Isles have been held to a goal or less on 10 different occasions and they haven't won since October 21st!