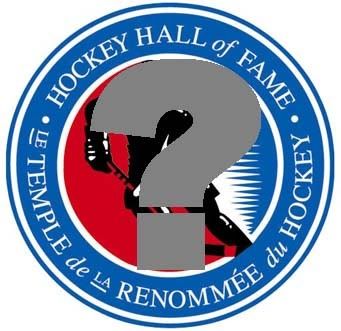 Is Chris Osgood a Hall of Fame goaltender?
On Monday night the Detroit Red Wings netminder became just the tenth goalie in NHL history to reach 400 wins with a career-best 46 save performance in a 4-3 victory over the Colorado Avalanche.
So, is he a potential Hall of Famer?
It's a debate I've had countless times with people who say there is no way that Osgood should be up there with the best goalies to ever play the game. Without a doubt, he is one of the most hated-on and doubted goalies I can think of – it seems like no matter how good his numbers are, no one wants to give him his due. Lets put Monday's accomplishment into perspective: in the 93-year history of the NHL, only nine other guys have done what he just did.
The biggest shot against Osgood you'll likely hear is that he isn't that good, he just played on good teams.
That argument drives me nuts because a bad goalie is impossible to hide. I know I've been on teams that were bursting with talent at every position except goalie and it just doesn't work. Even great teams give up 20+ shots per game – there's just no way a "bad" goalie can rack up 400 wins at the NHL level.
Monday night is a perfect example of that: The Wings, who are tied with the Penguins at the top of the standings, gave up 49 shots in almost 64 minutes of hockey. They've also given up an average of 28 shots per game over the past few seasons. There are no easy nights in the National Hockey League and "bad" goalies don't generally make it to the show.
So, who else is in that 400+ club?
At the top of the list is Martin Brodeur with 607 wins, followed by Patrick Roy (551), Ed Belfour (484), Curtis Joseph (454), Terry Sawchuk (447), Jacques Plante (435), Tony Esposito (423), Glenn Hall (407) and Grant Fuhr (403).
Six of those goalies are already in the Hall and there's no question that Brodeur will join them once his career is over, which makes seven HOF inductions out of the other nine guys on the list. On the outside looking in are Joseph, who never won a Stanley Cup, and two-time Vezina trophy winner Belfour, who has one Cup ring.
Grant Fuhr is a guy who really stands out to me, because I'm sure his detractors used the "good team" claim on him during his heyday with the Oilers.
In his 19-year career, Fuhr won five Cups and registered 403 wins in 868 games. He had four seasons with at least 30 wins, 25 shutouts and a career GAA of 3.38. In 150 playoff games, Fuhr won 92 times with six more shutouts and a 2.93 GAA.
Osgood is in his seventeenth NHL season, picking up win number 400 in just his 742nd game. The 38-year-old has 50 shutouts and a career 2.49 GAA with six 30-win seasons (including one with the Islanders and another with the Blues). In 129 playoff games, Osgood has 74 wins and 15 shutouts, the fourth most in postseason history, and a 2.09 GAA. He also has three Stanley Cup rings, and is one of just two goalies to go 10 years between championships as a starter.
The only thing Osgood doesn't have is a Vezina trophy, which Fuhr won in 1988.
For me, it's hard to argue his credentials when you consider that only six guys in the Hall have more wins than he does and only nine guys in the history of the game are higher on that list. I also think it's fair to say that you can't win Stanley Cups with a bad goalie, and you need much more than a good goalie to reach the top as well.
Of course Osgood played on good teams – most championship teams are quite good – but give the guy some credit!
What do you think: Should Chris Osgood end up in the Hockey Hall of Fame at some point?