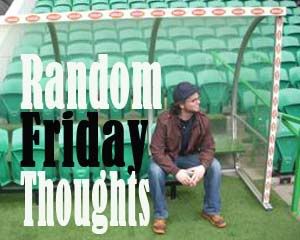 GSP vs. Gretzky?
In any country around the world that speaks hockey, Wayne Gretzky is probably regarded as the most famous Canadian the people there can think of – after all, he's easily the greatest player ever to lace 'em up.
What about the rest of the world though? If you polled the entire globe, asking who the most famous Canadian athlete is, who would it be?
If you ask UFC President Dana White, it's welterweight champion Georges "Rush" St. Pierre!
Both White and St. Pierre are in Montreal ahead of UFC 124, where the Canadian will defend his title against Josh Koscheck on Saturday night. So, with White calling St. Pierre the most famous athlete "in the history of the world" to come out of our country, reporters were left asking "
What about Wayne Gretzky?
"
"Lets fly Georges St. Pierre and Wayne Gretzky anywhere else in the world other than America and Canada. Who gives a [bad word]? I like Wayne Gretzky…Super nice guy. Got nothing against him. Fly him over to England, fly him over to Asia, fly him to anywhere in Europe – George St. Pierre gets mobbed, nobody knows who the hell Wayne Gretzky is."
Always the good guy, GSP was quite diplomatic when asked by reporters for
his thoughts on the topic
:
"Wayne Gretzky, growing up, he's my idol…I believe Wayne Gretzky [has] done more for hockey than I've done for mixed martial arts, and my goal is to reach that point and maybe pass that point if I can one day in my life."
He did say though, that given the overall popularity of his sport, he might just be the more well known athlete right now:
"If you talk about world wide, the sport of mixed martial arts, it's a fact, is actually more popular than ice hockey. Ice hockey is only in North America and some countries in Europe – outside of that it's not very popular…So if you talk about worldwide, [White is] right, as far as popularity, but I haven't reached the point that I've done enough for my sport to be like the 'Wayne Gretzky of MMA' right now – I'm not there yet."
While there's a good chance that Dana White means what he says about GSP and Gretzky, he probably also knew that by saying what he did, the UFC would rack up boat loads of free promotion for the big fight. You know what though? St. Pierre could very well be Canada's most popular athlete right now!
It's not like it's an undeserved accolade either way: GSP is riding a seven-fight win streak (he's won 13 of 14 and is a career 20-2 fighter) and if he wins on Saturday night it'll be the fifth time that he has defended his welterweight title.
Not only that, but the guy is the ultimate champion – he trains hard, he doesn't talk trash and he just seems like an all around good guy. Lets hope he comes out on top tomorrow night!
Speaking of Big Fights…
Did you hear about the massive
bench-clearing brawl
between the Coventry Blaze and the Nottingham Panthers of the UK Elite Ice Hockey League this week?
It was crazy – a Coventry player, BC's own Brad Cruikshank, was being escorted off the ice after some kind of altercation when he darted away from the linesman and went right for Panthers goalie Craig Kowalski, who ducked down and hit him low. That cleared the benches and all hell broke loose on the ice!
The best part though has to be the commentary as this is all happening. The play-by-play guy gets heated up in the box as he's directing traffic between all of the fights, including "the big fight" at the other end of the ice between two heavyweights!
Just when it looks like everything has calmed down, Coventry goalie Brett Jaeger goes to the penalty box to pick a fight with a much bigger Guillaume Lepine. It's at that point that he is drilled from the side by another player, giving us some more gold from the guy on the microphone:
"Danny Meyers should get beaten to hell for that!"
I love the passion! Here's the video:
In the end, Cruikshank was suspended for nine games, Danny Meyers was handed a seven-game ban and a guy named Alex Penner will sit for five. The coaches and two other players were also suspended.
Next time I'm over in that part of the world I might try to take in a game or two!
Can't Take the Heat
Last Thursday the World Cup dreams of England and the United States were shattered when FIFA awarded the 2018 and the 2022 installments of the tournament to surprise winners Russia and Qatar.
I've got to say, as a Scottish-Canadian, that one felt good on two fronts, but I'm not here to discuss that – there are already some good storylines brewing in connection with these events.
Never mind alleged
FIFA corruption
and all that: German soccer legend Franz Beckenbauer says the 2022 World Cup should be moved to January because Qatar is just too hot during the summer months!
Speaking to the
AFP
, Beckenbauer says:
"We need to consider this solution of January and February when in Qatar the temperatures are a pleasant 25 degrees. Why would that not be acceptable? The schedules for the big European leagues are due to be changed in 2012 and that would mean the impact would be less. Also, it would be a viable alternative to the huge expenses involved in setting up air-conditioning for the stadiums and the fan zones."
According to my research, the average high for the month of June is 41 Celsius and in July it peaks to 46, but if you think that's hot, imagine what it'll be like after
12 more years of global warming!
In the meantime, have a look at the
crazy stadiums
Qatar is planning to build (I think my favorite is #1)!
Other stuff…
Forbes is out with its list of the
best-dressed athletes
...Two of them are hockey players, most of them are guys and one of the guys appears to be carrying a man-purse.
After the whole "
intentional red card
" thing a couple of weeks ago, Real Madrid appealed its UEFA punishment and won, kind of…
Manchester United boss Sir Alex Ferguson is worried that always-injured
Owen Hargreaves
may never play again…
Retired defenseman
Chris Chelios
says he's decided not to try his luck in the KHL…but the 47-year-old says he'd go from the front office to the ice for the Red Wings "tomorrow" if they wanted him…