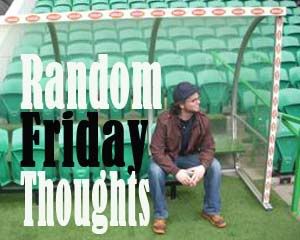 EA Snub?
When you pick up the latest edition of the EA Sports Tiger Woods video game at the end of March, there are two things you'll notice:
One, Electronic Arts has teamed up with Augusta National to include the home of the Masters in the game for the first time ever. Secondly, you'll notice that Tiger Woods isn't on the cover of the game anymore!
Let's start with Augusta:
ESPN
reports the Masters will receive some proceeds from the game, which will go towards investing in development programs around the world. Apparently Augusta has given over $42-million to charity in the past 13 years and they're using this as another stream of revenue to help that cause.
Very cool.
Now, onto Woods: According to
The Hollywood Reporter
, sales of his video game have dropped off massively since his marriage crumbled to bits amid cheating allegations in a very public, very damaging scandal. How much did they drop off? The one-time bestseller sold about 60% fewer copies than usual in the past year!
A videogame analyst tells THR the whole business of golf is "tied to Tiger," so it makes sense that the video game would suffer just like TV ratings did.
So what should you expect to see on the cover of "Tiger Woods PGA Tour 12: The Masters" when it drops on March 29th? Look for the "iconic yellow flag" of Augusta on store shelves!
Around The Rinks
You know, hockey's a funny game.
One minute you're up by three goals…well,
let's not get into that
. Speaking of the World Junior's though, did you hear about what happened to the Russians after their big win?
After a night of partying, the team showed up to the airport the next morning and were turned away because of "
unruly behavior
" by some of the players! They had to go back to the hotel to "sleep it off" and were scheduled to head back to Russia sometime today.
Like I said, hockey is a funny game. One night you're unstoppable, the next, well you can't stop much! Take Dwayne Roloson for example: he shut out the Capitals on Tuesday and then gave up a goal in just seven seconds and two more in the first seven minutes of an 8-1 loss to the Penguins the very next night. He was pulled after that, went back in for a couple more goals and was pulled again! Lucky for him, the most embarrassing moment of the night went to teammate Steve Stamkos.
Again, hockey is a funny game. One week you're scoring one of the nicest penalty shot goals anyone has ever seen, the next week something like this happens:
Poor guy. A chance to pull even with Sidney Crosby for the goal scoring lead, in his barn no less, and you wind up on your butt without the puck.
One more strange moment from the world of hockey: Andrew Prochno of the United States Hockey League's Sioux Falls Stampede shoots a puck so hard that when it hits the post, it breaks into two pieces!
I did that once in bantam during warm-ups, but to be fair, it was one of those painfully cold small town rinks and the pucks had been sitting in my coach's truck all day. Still, I felt pretty intense, as I'm sure Prochno does!
Boo-Ray Player
Did you hear about the two Grizzlies that got into a fight on a plane this week?
No, it wasn't part of a traveling circus –
Yahoo! Sports
tells us that two members of the Memphis Grizzlies got into it over a card game during a charter flight the team was on!
Apparently Tony Allen won some money from OJ Mayo in a game called "Boo-Ray," and instead of paying up he got mouthy. Allen walked away, but Mayo wouldn't pipe down and eventually the two players came face to face. Realizing that something was about to go down, several players got in between the two, but not before Allen allegedly got a shot in.
Interestingly, as Adrian Wojnarowski points out, a "Boo-Ray" dispute is also what led to the demise of former Washington Wizards player Gilbert Arenas last season.
No word on if Mayo eventually paid up, but at least we know he won't be losing any more money on team flights – the team has since
banned the practice
!
If Tony Allen and OJ Mayo are feeling down about what happened, at least they can take solace in the fact that they weren't the only teammates getting into altercations with each other this week!
Manchester City stars Emmanuel Adebayor and Kolo Toure had to be "dragged apart" after a training group spat on Tuesday, says
The Sun
. When Adebayor reacted to a tackle laid on him by Toure, the Ivory Coast product threw the striker into a headlock "that any WWE wrestler would have been proud of."
Toure tried to
downplay the incident
a day later, saying that it's "not the first" and "won't be the last" time that he has clashed with Adebayor. He says they had it out "often" when they both played for Arsenal and it only proves that they have "energy to burn," so it's "not that negative."
Wow, there's a spin job if I've ever heard one!
Yeah, I got into a fight with a co-worker, but it's okay because we get into fights all the time with each other and it just show's that we're both eager.
At the end of the day, at least it wasn't as bad as what happened between Moroccan League teammates Younes Kouchame and Mohamed El-Askri. They started arguing during a game, things escalated and Kouchame
walloped El-Askri
right in the face!
Other stuff…
I'll give you three guesses what the show "
Taking on Tyson
" is about…I'll give you a hint: it's not boxing, or anything else you were about to guess.
An Apple a day makes you late for practice on January 2nd and causes you to be sluggish in a loss to a team you really, really should beat…just ask
LA Lakers forward Pau Gasol
!