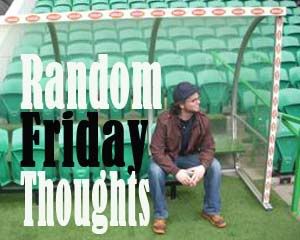 "I LOVE CANADA"
Do you think UFC president Dana White ever wishes he could move his entire production up to our side of the border?
Every time the UFC comes to Canada, records are set and that's a trend that continued this week with a couple of new ones ahead of UFC 129 in Toronto – the organization's first Ontario-based event. If Las Vegas didn't have the deep connection and history with the fight game that it has, I'm sure more cards would find their way up here given our country's track record.
In less than one hour on Thursday, more than 42,000 tickets (valued anywhere from $50 to $800) were sold for the April 30th event! That's right, the "pre-sale" for the Toronto date almost doubled Montreal's UFC attendance record of 23,152!
Compare that to some of the "big" Vegas venues like Mandalay Bay, which only holds around 12,000! I think it's safe to say that the UFC is in for one heck of a payday!
TSN
reports White sent out a text message saying "I LOVE CANADA!" after getting word of the massive sales on Thursday. Canadians love their UFC action, but it probably didn't hurt that Georges St. Pierre is defending his title in the main event of UFC 129!
The Canadian Press says 68,237 people were at Wrestlemania in 2002 – though it's tough to say at this point what the capacity will be for this event.
Are you an MMA fan? What draws you to the sport and how much would you pay to see a card like this live?
Manche$ter Derby
It's setting up to be a milestone weekend in the English Premier League…
At first glance, there's nothing really that jumps out about this weekend's fixtures, except for maybe the meeting between Manchester United and Manchester City. Games like that are always exciting, but this one on Saturday will have a little extra something that will make it memorable, says the
Wall Street Journal
.
When United and City hit the pitch this weekend, it'll be the most expensive game (in any sport) ever played – in all, it cost about $850-million to put together the lineups of the two clubs!
The WSJ points out that when the NFL's Dallas Cowboys played the Washington Redskins last season, there were $350-million worth of players and when the MLB's NY Yankees played the Boston Red Sox, that number jumped to $380-million. It's nothing compared to what these two teams paid for their players though!
Part of the issue, I suppose, is the practice of paying another team a huge amount of money for the player and then still having to pay the guy. Before even getting around to the salaries, it's estimated that these two clubs spent over $600-million on securing the rights of players!
Speaking of high-earners in the soccer world, there was a fun story about David Beckham in the news this week.
The Huffington Post
reports that Beckham pulled over during morning rush hour to help a guy whose car broke down the other day! Paul Long says he was ignored by other drivers until Becks pulled over and lent a hand.
He's in London training with Tottenham, though he'll be back to play for the LA Galaxy when the MLS season begins.
Comeback Shoes?
Have you seen Wayne Gretzky's latest commercial?
It's always nice to see The Great One back out on the ice…but I hope and pray that he doesn't actually wear "Shape-ups" in real life!
I love the marketing behind "shape-ups," which is basically them telling you that by wearing these goofy shoes, you'll be working out while doing nothing at all! If only it were that easy…
For an actual workout, click
here
!
Other stuff…
The Phoenix Coyotes are giving away a
diamond worth $5,000
on Monday for Valentines Day (and 3,000 fake ones)…
Check out this
time-lapse video
of crews building the rink at McMahon Stadium ahead of the upcoming Heritage Classic…
The University of Kansas is serious about making sure its student-athletes go to class…which is why they hired
senior citizens
to patrol the campus!