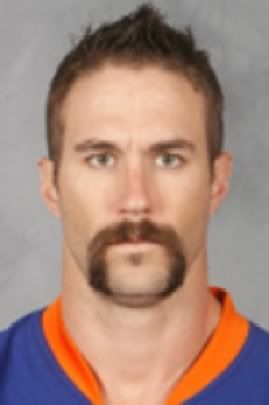 It seems like some guys just don't learn…
If the National Hockey League is serious about headshots (and they claim to be), NY Islanders enforcer Trevor Gillies won't be playing much hockey in the coming weeks after what transpired at the Nassau Coliseum in a 4-1 Isles upset of the Minnesota Wild on Wednesday night.
Before we get into it, I'd like to pose a theoretical question to you: If your employer suspended you for two weeks without pay as a result of something you did that went against the company rules, how would you act when you were back on the job?
For most of us, the answer is probably that we would try to avoid the type of conduct that got us in trouble in the first place. For others, this is not the case. Take Trevor Gillies for example:
In his first game back after serving a nine-game ban for a
dangerous hit
on Pittsburgh's Eric Tangradi, the 32-year-old lost his cool and delivered another blatant blow to the head of an opponent. This time the victim was Wild forward Cal Clutterbuck, who had just taken a boarding penalty seconds before Gillies drove his head into the Plexiglas.
Gillies was given five and a game for his actions, though he told the
Minnesota Star-Tribune
that he was merely finishing his check and didn't mean to hurt the player. I almost believe him, except for the fact that we're talking about a guy who not only put Tangradi out with a concussion, but he stood nearby and taunted him right afterwards (the Pens winger hasn't played since).
What do you think about this latest incident?
The immediate in-studio reaction came from Versus commentators Keith Jones and Mike Millbury (via the
NY Times
), with Jones calling Gillies a "meathead" and Millbury saying "This guy is not a hockey player." As for me, I think his actions show a real lack of respect for the league and his fellow player, especially since we're talking about his first game back from a long suspension for a very similar thing!
If I'm Colin Campbell and I dish out a ban like that, I expect my message to be heard. I don't expect that the next time this player takes to the ice, he'll get right back to his old habits. In my opinion, the league literally has no choice but to issue Gillies another suspension here, and maybe you take this opportunity to ensure he listens this time around.
What should the league do? Suspend the player for a couple of games, throw the book at him or leave it alone?