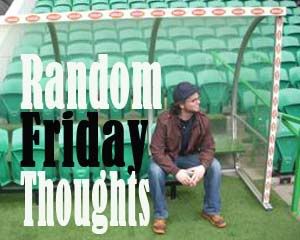 Another First
Edmonton Oilers fans witnessed another "first" in Taylor Hall's young career on Thursday night.
The rookie had a goal and an assist in a 4-2 win over the Columbus Blue Jackets and also got into his first NHL fight! With just under 6:30 to go in the second period, Hall completed the "Gordie Howe Hat Trick" when he shed the mitts with Columbus' Derek Dorsett late in the first period.
It was quite the sequence: Hall came charging out of the penalty box and completely undressed defenseman Fedor Tyutin down the right wing, but missed the net. He then clipped Matt Calvert with a hit near the blue line, which drew the attention of Dorsett and it was actually Hall that initiated the tilt!
After the game
Hall said he did what he did because he wanted to stand up for himself, rather than have his teammates fight his battles:
"It's not a good feeling when you keep getting rescued. I weight 195 pounds, it's not like I'm 5-foot-6, 160-pounds, I can defend myself and that's all I was trying to do. I know that [Dorsett] is a good fighter and he got me with a pretty good punch, but at the same time you have to defend yourself or else you just keep getting rescued and that's not good."
Good on him for sticking up for himself and holding his own against a guy like Dorsett who likes to scrap. Unfortunately for Hall, he hurt his ankle at the end of the fight and had to leave the game. He should get Steve MacIntyre to give him some pointers for next time!
Do you like seeing Hall fight his own battles or, with the luck the Oilers have had in the past couple of seasons, would you prefer to see a teammate step in?
Cole of Duty
What is it with pro athletes and guns?
It seems like every few months we hear another wild story from a different corner of the world of sports that involves guns and stupidity, whether it's guys storing them in their lockers or shooting themselves in the leg. The latest story comes to us from West London:
As you might have heard on this week's edition of "
15 Minutes of Fame
," Chelsea defender Ashley Cole is in a spot of trouble after accidentally shooting a team intern with an air rifle from close range last weekend! The poor kid isn't even getting paid to be there and he ends up getting picked off by one of the superstars. Brutal!
The Daily Telegraph
reports that police are investigating the incident and that the team has already taken "appropriate action" against Cole. It's believed that the player was fined two weeks worth of wages, which amounts to almost $400,000! That is one expensive bullet!
If you're sitting in front of your computer saying to yourself that this story is just begging to be mocked by the masses, I've got great news for you: there's already a video game to go along with it!
Head to the "
Cole of Duty
" website to try your hand at some Training Ground Warfare!
Market Saturation?
Times are tough for the Florida Panthers these days…
Not only are they about to miss the playoffs yet again, they are also losing the sibling rivalry with the NFL's Dolphins and the NBA's Heat when it comes to popularity. The
Miami Herald's
Barry Jackson wrote a piece this week on TV viewership for the city's three teams and it was bad news for hockey!
The Panthers local rating of .19 is worse than the 22 other NHL teams studied by Sports Business Daily and is also worse than a kid's show named Doodlebops which airs on Sunday at 7am!
The Panthers are also being beaten out by a number of late night infomercials for things like the AbCoaster and the Ninja Professional Blender. How bad is that? Jackson's article goes on to say that over only about 3,000 homes have tuned into a Panthers game so far this season, compared to over 82,000 watching the Heat.
Ouch!
Other stuff…
This has nothing to do with sports, but how could I leave out a headline like this: The Sun's
bum cam
catches oglers out…