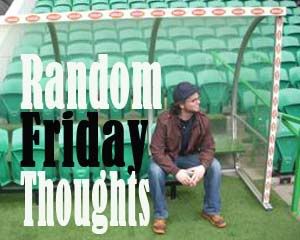 More Chara
It's Day Three of "CharaGate" in the hockey world as the fallout continues from the hit that left Montreal Canadiens forward Max Pacioretty with a fractured vertebrae and a severe concussion…
Day One featured some "he better be suspended," a lot of "I can't believe he wasn't suspended," and even some "we'll pull our sponsorship money!" On Day Two though we saw some even more interesting developments:
First off, Montreal Police have now decided to open up an investigation into the Zdeno Chara hit (which you can
see here
, if you'd like another look). Secondly, Chara responded to Pacioretty's "disgust" over a lack of suspension and commissioner Gary Bettman chimed in. Finally, and most importantly, Pacioretty was released from hospital and is said to now be resting at home.
Quite a day, wouldn't you say?
Let's start with the police probe: The Canadian Press (via
Sportsnet
) reports that an assault charge is possible, but the feeling from a lot of other sources is that it would be tough to get a conviction. Further to that, Pacioretty told Sportsnet on Thursday that he doesn't want to see Chara facing charges over the incident.
Also on Thursday, Chara told
ESPN
that he understands Pacioretty's frustration, saying he feels bad and wishes him a fast recovery. He says he knows "deep down [he] didn't do it intentionally."
Gary Bettman threw in
his two cents
on Thursday afternoon, first calling Pacioretty's injury "horrific" and then taking a shot at Air Canada, after they threatened to pull their sponsorship dollars out of the game:
"Air Canada is a great brand, as is the National Hockey League. If they decide that they need to do other things with their sponsorship dollars, that is their prerogative, just that it is the prerogative of our clubs that fly on Air Canada to make other arrangements if they don't think Air Canada is giving them the appropriate level of service."
I'm not a huge Gary Bettman supporter, but that right there was classic!
The best news of the day had to be though that Pacioretty was out of the hospital and taking his first steps on the road to recovery. By the way: on Thursday night Montreal snapped a five-game win streak, falling 4-1 to St. Louis and Boston blew a lead and lost 4-3 in overtime to the Buffalo Sabres.
Supplemental Discipline
With all the hoopla surrounding the NHL's non-suspension of Zdeno Chara, you might have missed the latest ban dished out by head disciplinarian Colin Campbell.
Tampa Bay's Pavel Kubina was told to stay home for three games for an elbow to the head of Chicago's Dave Bolland on Wednesday.
It came in the first period of what would turn out to be a 4-3 shootout win for the Lightning. As Bolland goes to chip the puck into the Tampa zone, Kubina skates towards him and lays a hit. He literally only makes contact with his elbow, which was about as far from his body as it could possibly be at that moment.
It's hard to argue that Kubina doesn't deserve a suspension there, but I can already hear people comparing it to the Chara hit!
FAIL of the Week
What you're about to see could very well be one of the worst goalie blunders on record: It seems that 25-year-old Sammy Bossut of Belgian Pro League cub Zulte-Waregem just doesn't know when to let go…
It looks like all of a sudden the ball gets stuck to his glove and takes him for a ride! The worst part is, that wound up being the game winning goal!
Other stuff…
PETA
tries to get in Mike Tyson's face over pigeon racing…