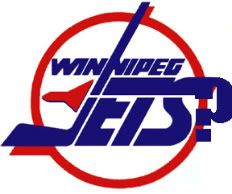 If the Phoenix Coyotes have, in fact, played their last game in Glendale, Wednesday night's loss was a fitting finale to what has been a nasty, yet productive couple of years in the desert.
It all started with the team going bankrupt back in 2009 and ending up as property of the NHL after a long, drawn-out battle in the courts. As potential deal after potential deal fell through for one reason or another, talk of relocation heated up and the distractions grew large for the team. Despite that, the Phoenix Coyotes won 93 games over those past two seasons and, at times, looked like one of the better clubs in the league.
Wednesday night was a fitting end though.
All series long the Coyotes played well enough to win, but found a way to lose and game four was just the icing on the cake. Phoenix took it to Detroit in front of the hometown fans on Wednesday and looked like a team hell-bent on extending their first round series to at least a fifth game, taking a 3-3 tie into the late stages of the third period.
Then it happened - after a hard-fought 53 minutes, Wings forward Dan Cleary fired the puck towards the Phoenix net from below the goal line…and it went in. Less than two minutes later it was 5-3 and an empty-netter sealed the team's fate with just over 30 seconds to go.
The last two years have been a grueling ordeal full of distractions and uncertainty and optimism mixed in with some disappointment, but through all of that the team kept up its end of the bargain and played some damn good hockey. In the end though, when their best just wasn't good enough, it was a fluke goal that ended their crusade.
So what happens next?
NHL commissioner Gary Bettman's stance hasn't changed yet - he told
Sportsnet
on Wednesday that the league's focus remains squarely on "trying to make it work" in Arizona.
Bettman also scoffed at rumors that the league has been planning a quick move of the team as soon as their season is over, while refusing to comment on whether or not a "backup plan" exists if the latest deal falls through in Glendale.
There's nothing there that I find all too surprising – the NHL is just keeping its cards close to its chest while we all wait to see what happens between the city, Chicago businessman Matthew Hulsizer and the Goldwater Institute .
The watchdog group doesn't like what it sees in the proposed deal between Hulsizer and the city and is threatening a lawsuit if the deal goes any further. The
two sides will be meeting
today though to see if they can work out, or work on, some of their differences.
Then again, time is running short and there are many who believe the damage is done on that front.
The Globe and Mail
had an interesting take on the situation this week, stating that TV markets could be the reason that the NHL is working so hard to keep the team in AZ. With the league signing that big fancy 10 year, $2-billion US television deal this week, David Shoalts says it would be a shame to see them lose out on the 12th largest TV market in that country. He says there's even a chance that they would end up having to give some of the money from that contract back if the team moved back to Canada!
Knowing the struggles the NHL has had getting on national TV in the states, I'm sure they take this aspect of the Coyotes saga quite seriously. Shoalts quotes one anonymous league governor as saying "It's not that they don't want to go back to Winnipeg, it's that they want to keep the Phoenix market."
While the league continues to publicly distance itself from any Winnipeg stories, the
Winnipeg Free Press
reported last week that their sources say the NHL has been having continued negotiations with True North Sports and Entertainment, the group that wants to bring the Coyotes to that city.
With all of the reports and conflicting reports floating around out there at the moment, it's tough to say exactly what is happening behind close doors, but I can tell you this – if this move is going to happen, it's got to happen fast.
Winnipeg would have to get the MTS Centre ready and they would have to figure out what to do with the Manitoba Moose, never mind taking care of all of the other things that go into launching a new pro sports team in your city!
Shane Doan and the gang know that training camp opens up in about four and a half months from now, but where will his team call home when it does?
What do you think: Will the NHL move the Phoenix Coyotes (to Winnipeg), or do you think this big mess of a situation in Glendale will end up getting resolved?