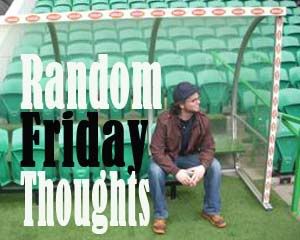 A Reason to Watch Racing
I'd like to start this blog with a riddle: What weighs 3,500 pounds, happens 57 days before the Edmonton Indy and will probably be the coolest thing you've ever seen?
Oh, I don't know – maybe a NASCAR-sized truck zooming down a
real-life Hot Wheels track
before the Indy 500, hoping to break a world record for the longest jump by a four-wheeled vehicle? Yeah, I said it.
About an hour before the May 29th race, an unidentified driver will hop into an 850-horsepower truck, which will be sitting at the top of a 100-foot-high structure somewhere in the infield area of the Indianapolis Motor Speedway. The driver will then take the vehicle down a steep drop and launch it into the air, hoping to glide the 302 feet required to set a new world record.
After the jump, the driver will be unmasked! Who could it be though?
Well,
Team Hot Wheels
is made up four mystery drivers who have apparently been off training in a secret location for "the most incredible driving experience ever witnessed." If there is anyone crazy enough to try something like this, it's Travis Pastrana!
Don't believe me? Check this out:
It's got to be Pastrana!
NFL to WWE?
With the NFL currently in the middle of a lockout, some players are looking to seek other employment for the time being.
It's a bit different than when the NHL locked its players out for the 2004-05 season though – most guys just wound up playing in another league somewhere for the year, either in North America or abroad. The problem for NFL players is that, apart from the CFL, there aren't really many options football-wise!
Cincinnati Bengals receiver Chad Ochocinco was the first player to try something different, cracking the reserve squad of Major League Soccer side Sporting Kansas City last month. Add St. Louis Rams linebacker James Laurinaitis to the list of players who are thinking outside of the box though!
Ohio State student newspaper
The Lantern
reports that Laurinaitis may hop into the "squared circle" and follow in the footsteps of his father if the lockout lasts long enough.
Who is his father? None other than "Road Warrior Animal" of the famed Legion of Doom!
Laurinaitis says he's "95 percent" sure that the lockout will be over by the fall, but that he'd consider taking up wrestling in the event that he's wrong. Unless he needs the money though (which he says he doesn't), it's probably not a good idea to risk an injury by getting into the ring!
I suppose there's always the
UFL
!
Rafael van der Vaart: Gumshoe
I think most of us would come to expect that a professional soccer player would be good with his feet, but this is just ridiculous.
Check out this video of Tottenham midfielder Rafael van der Vaart doing tricks with his gum!
Here's what I want you to do: get a piece of gum, chew it up and give this a try. It's about as hard as it looks!
Other stuff…
Remember the Colombian soccer player who got into trouble for kicking an owl that wound up on the field? He's graduated to
kicking humans
!
MMA fighter Cindy Dandois has pulled out of an upcoming bout with Gina Carano because she just discovered that she is pregnant…and that she fought her last fight
while she was pregnant
too!