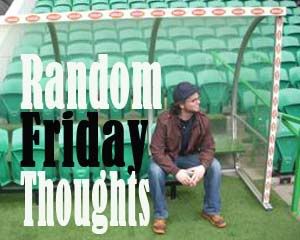 Suspendable Offence?
The same week he called his job "
thankless
," Colin Campbell is out with another head-scratcher!
The NHL's head disciplinarian went off on TSN Radio about how he feels a bit disrespected by all of the criticism he is facing, especially now that we're into the playoffs. I can kind of see why he'd be rattled because he has definitely been active in punishing players who break the rules lately, handing out five suspensions in the last week and a half or so. That said, I think we're all a bit miffed about a few of his calls so far.
Okay, so Seabrook should have had his head up. Fair enough. The argument from the league was that Torres didn't leave his feet or extend his elbow and the hit occurred in a "hitting area" of the ice. The key point being left out there is that he made contact with the head of a guy who didn't see him coming.
Here's where people get confused though: there was no suspension for Torres, who was in his first game back from serving a four-game ban for a similar hit…but Steve Downie was suspended for one game for leaving his feet on a shoulder-to-shoulder hit against Tampa Bay a day later. Does that make sense to anyone?
Then this happened:
Anaheim's Jarkko Ruutu was also suspended for one game for this hit on Nashville's Marty Erat. It's a bit of a late hit and it ends up catching Erat in the "sweet spot," but it doesn't look like much to me.
If you're Colin Campbell, you can't possibly call that a headshot while ignoring the Torres hit on Seabrook, can you?
El Clasico x 4
It's quite a time to be a fan of Spanish soccer right now, especially if you support Barcelona or Real Madrid.
The bitter rivals are in the middle of a stretch that has them playing four times in 18 days – a period that some are calling the
biggest in the history
of domestic footy in that country. They played to a 1-1 draw last Saturday and Madrid won an extra-time decision in the final of the Copa del Rey on Wednesday – and both games certainly had their talking points!
In Saturday's tie game, Leo Messi caused a bit of controversy, on field and off, when he blasted the ball at some opposition fans as it was going out of play:
This next video is a classic though – after Cristiano Ronaldo led his club to its first Spanish Cup in 18 years with a goal in the 103rd minute on Wednesday, one of his teammates dropped the trophy from the roof of a double-decker bus!
The Guardian
says there were reports that the trophy was pretty banged up but defender Sergio Ramos, the guy who dropped it, was quoted as saying "the cup is alright" after the fact.
Real Madrid and Barcelona meet again next Wednesday, this time in the first leg of the Champions League semifinal.
PhillieBot is Lame
Did you hear about the robot that threw out the
first pitch
at a Philadelphia Phillies game this week?
PhillieBot, a one-armed robot built by University of Pennsylvania engineers, was the headliner on Science Day at Citizens Bank Park on Wednesday afternoon. Pretty cool, right? Depends on your definition of "cool," I suppose. When I first heard about this, for some reason I pictured an awesome piece of machinery that would be throwing a 90mph fastball or something.
Unfortunately, that's totally not what they meant:
Being able to build a robot is pretty impressive, regardless of how far it can throw a ball, but I just expected it to be able to make it to home plate! I hope it has some other functions it can fall back on!
Other stuff…
With the NFL lockout dragging on,
ESPN
looks at some players who are just trying to make ends meet…
If there is a football season down south, the Buffalo Bills will "host" the Philadelphia Eagles in Toronto…but will
Michael Vick
be able to get into the country?
The NBA came out this week and admitted that the refs
made a mistake
in a playoff game on Sunday…isn't that type of honesty refreshing?