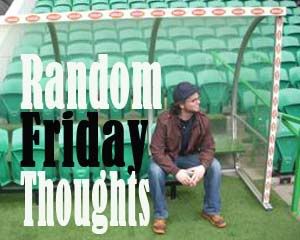 Where's Poonam?
Indian model Poonam Pandey became a household name overnight last week because of a
promise she made
during the Cricket World Cup – it's a week later though, and people in India are wondering when she'll be living up to that promise!
Pandey faced a ton of controversy last week when she said she would strip for the Indian cricket team if they managed to win the World Cup. Ever since the team's Saturday triumph over Sri Lanka though, the people have been wondering: Where is Poonam?
In response to the fierce backlash her actions caused in India, Pandey said this week that she would gladly take her little strip show to a
different country
. She even wrote to the Board of Control for Cricket in India to ask permission to 'perform' for the team. An Indian media outlet reports that the "whole nation is going crazy" to see Pandey strip, but at the moment she is in hospital with
kidney stones
!
Another outlet,
ApunKaChoice.com
, wonders if the whole thing is just a well executed publicity stunt. What do you think?
Gone in 15 Seconds
The NY Rangers saw their playoff hopes take a bit of a hit on Thursday night, all in a matter of seconds!
Former Oiler Rob Schremp and Andrew Ladd scored goals
15 seconds apart
in the second period of a 3-0 Atlanta win at Madison Square Garden, a huge loss for New York. The Rangers are still in eighth place in the Eastern Conference, but they are now only two points up on a Carolina Hurricanes club that still has four points up for grabs.
Here's the scenario: New York plays New Jersey on Saturday afternoon, which is obviously a must win game. By then, the 'Canes will have already played Atlanta on Friday and will be getting ready to face Tampa Bay on Saturday night. If Carolina can win without going to a shootout in either of their games and the Rangers lose, New York is out. If both teams win their remaining games (without a shootout), the 'Canes go through on Regulation Plus OT Wins (ROW). Don't forget about the Buffalo Sabres either – they're just one point up on the Rangers in seventh and could end up missing the playoffs if they lose both of their remaining games (and both NY and Carolina win out)!
National Hawkey League
Have you heard the whispers this week about a supposed NHL conspiracy to get the defending Stanley Cup champions into the playoffs at all costs?
Those whispers started on Wednesday when the Chicago Blackhawks benefited from some slightly suspect refereeing and some overly generous video reviewing on the way to a 4-3 overtime win over the St. Louis Blues. The visitors jumped out to a 2-0 lead before Marian Hossa kicked off the comeback with a
strange goal
that a distant ref verified on the ice. The review showed no "conclusive evidence" that the puck crossed the line, but since it was already called a goal, that was the end of it!
There are some who think this shows a clear NHL bias towards the 'Hawks, but I'm here to tell you that's just not the case!
This is
obviously
part of an NHL plan to keep the Calgary Flames out of the playoffs! The league feels so bad for the Edmonton Oilers, what with all the injuries and the bad luck over the past two seasons, that they've instructed the war room in Toronto to work its magic! Don't tell me you forgot about that questionable
disallowed goal
for the Flames last week against Anaheim!
The Chicago win, coupled with a Ducks win that same night eliminated Calgary from playoff contention. A job well done by the NHL!
Speaking of Anaheim – Corey Perry scored three goals in a mighty beat down of the San Jose Sharks on Wednesday to become the first player to crack 50 goals on the season:
Look how excited Teemu Selanne is when Perry scores that third goal – I absolutely love how pumped up that guy has been this season. He looks like a little kid out there!
Other stuff…
Leo Messi
has more Facebook friends than you…way more!
Fenway Park will now serve
hard liquor
at Red Sox games…what an interesting response to the team's worst start since 1945!
Enjoy watching basketball while you can…experts predict
lost games
for the NBA when it comes time to negotiate a new CBA!