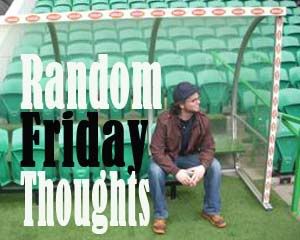 NHL to MMA
Remember Donald Brashear?
If you thought his departure from the NHL last season meant you'd heard the last of him, think again! The 39-year-old is currently plying his trade in the Ligue Nord-Americain de Hockey, a senior league in Quebec full of guys who like to shed the mitts, after wrapping up a big league career that started back in 1993.
When he's not bulging the twine and throwing bombs with Riviere-du-Loup 3L (he had 17 goals in 28 games this season!), the six-foot-three, 237-pound Brashear is training and preparing for his debut on the Mixed Martial Arts scene! That's right,
fighting without the skates
!
Quebec's Ringside MMA announced this week that Brashear will face 27-year-old Martin Trempe, who used to play hockey himself, on June 4th at the Pepsi Colisee.
In 1,025 career NHL games, Brashear racked up an impressive 2,634 penalty minutes, many of which came in denominations of five and ten-minutes I'm sure. Will he be a good MMA fighter though? If he's been training for the different aspects of the sport, like wrestling and submissions, it could be an interesting experiment. I would put my money on him hoping to stand and trade with Trempe, but maybe he's got some tricks up his sleeve!
Here's a good tilt from the 2009 season between Brashear and current Oiler Steve MacIntyre (take notes Trempe!):
Which other current pro athletes would you like to see trying out MMA?
New Sport of the Week: Floorball
I stumbled upon a new sport this week thanks to the Twitter feed of the
Edmonton Oil Kings
– have you ever heard of Floorball?
It's kind of like hockey and it's sort of like floor hockey…but not quite. The game is played indoors on a gym floor and you would dress as if you were going to play some ball hockey. One difference though is that you play with a shorter stick and one of those plastic balls that has holes all over it. If you're a goalie though, you don't get a stick!
What were the Oil Kings doing talking about Floorball, you ask? They were posting a video of winger TJ Foster scoring a goal for Canada at the
U-19 Floorball World Championships
from Germany! Foster joined OHL players Ryan O'Connor (Saginaw Spirit) and Clinton Windsor (Barrie Colts) on the national team after a season that saw him score 25 goals and 54 points in 68 regular season games.
Despite going 2-1-0 in the round robin portion of the tournament with wins over Spain and Poland, Canada was eliminated on goal difference on Thursday following a 9-6 loss to the Germans. Foster had three goals and eight points in those three games.
What do you think about that sport? It seems a little slow for my liking and there's not contact, but it's got some potential!
Other stuff…
Kansas City journalist criticizes a Royals player for moving out of the way of a pitch…and then decides to get
hit by one himself
to see what it feels like!
In recognition of us all getting through another week of "the grind," here's a collection of
awkward high-fives
!