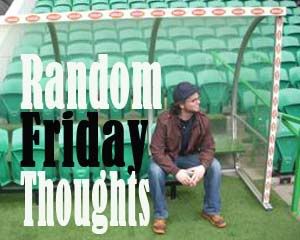 Preview: NHL Conference Finals
Only four teams remain in this year's battle for Lord Stanley's mug as we get set for the Conference Finals to begin this weekend.
In the West, the San Jose Sharks will travel to Vancouver to face the Presidents' Trophy winning Canucks on Sunday, after avoiding a complete meltdown on Thursday with a game seven win over the Red Wings. The Canucks had a much easier time with the Nashville Predators in round two, though it did still take six games for them to finish the job. This will be an interesting series because, as good as both of these clubs are, there are still question marks next to certain aspects of each team's game.
For example: The Canucks have had a difficult time closing teams out, against Nashville they seemed to have a knack for giving up ugly goals at key moments and some of their star players have been quite streaky. On the other hand, the Sharks almost blew a 3-0 series lead against Detroit and they too have suffered through inconsistent play from their top players. Goaltending will be the difference in this series, and I think Antti Niemi will be the one coming out on top. (Sharks in 6)
The East final provides an intriguing matchup between the Boston Bruins and the Tampa Bay Lightning – both teams have a game seven win under their belt, and both teams followed that up with sweeps in the second round. That means both teams will come into this series very well rested, and perhaps even a touch sluggish, when the series gets going on Saturday.
Another intriguing facet of this series is that the two starting goalies have a combined age of 78! Tim Thomas has played outstanding for Boston, as he has all season long, while 41-year-old Dwayne Roloson has really led the way for the Lightning, a big reason they are still in the equation. Special teams will play a key role in this one – Tampa's power play and penalty kill units are both on fire, while the Bruins have struggled mightily with the man advantage and haven't fared much better on the PK. (Lightning in 7)
Fallen Angel
The LA Angels got some bad news about an old friend this week.
It's been almost one full year since an injury sidelined first baseman Kendrys Morales, and it looks like it might take another year to get him back onto the field. After months of unsuccessful rehabilitation, the team decided this week to shut the player down for the season and have him undergo another surgery on his injured left ankle.
What makes this story interesting though is
how
Morales
got himself injured
in the first place!
The 28-year-old broke his ankle last May leaping towards home plate, surrounded by his Angels teammates, after hitting a walk-off grand slam in extra innings against the Seattle Mariners! The fracture was so bad that it caused "secondary damage" which has caused extra problems and will require a second surgery.
Here's a fan video of the incident:
If he does end up sitting out the entire season, Morales will have missed over 270 games thanks to this ridiculous injury!
Other stuff…
Manchester City bad boy
Mario Balotelli
goes on a PR blitz to repair his image…a story that includes a homeless guy, school bullies and a white Maserati.
With his career in Los Angeles over, could the
Zen Master
end up coaching in New York?