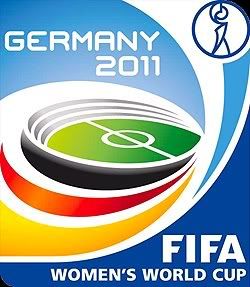 We're into the fourth day of action at the 2011 FIFA Women's World Cup in Germany, and if you haven't been paying attention, you're missing out!
While there haven't really been any upsets so far, the first three days of the tournament have provided us with some magical moments on the field and a few controversies off of it. From Christine Sinclair's wonderful strike for Canada on Sunday, to some strange roster issues in Equatorial Guinea, it's safe to say that it has been a very interesting few days on the WWC front.
Let's start with the controversy – "sisters" Salimata and Bilguisa Simpore were dropped from the Guinea roster before the tournament started because they were accused of actually being brothers.
ESPN
reports the two were "key" players on the team at the 2010 African Women's Championship in South Africa, but these allegations just wouldn't go away. One of the two was also rumored to have featured for other national teams in the past, which of course isn't allowed.
As if that wasn't enough, Equatorial Guinea lost another player on the eve of their opening game due to eligibility issues. Striker
Jade Boho
was suspended on Tuesday because she apparently played for Spain within the last five years! Do the national footy associations not check for this sort of stuff?
Don't worry Guinea fans, you're not the only team being disgraced in the opening days of the tournament – the first drug suspension has been handed out!
Colombia goalkeeper
Yineth Varon
was "provisionally suspended" on Tuesday for a failed drug test. Reports say there was an irregularity with her "A" sample, though she still has the right to ask for her "B" sample to be analyzed. Luckily for the Colombian national team, Varon is only the backup.
Oh, then there was that awesome story about how North Korea lost to the United States on Tuesday because a few players were
struck by lightning
while training before the tournament!
It's not all strange storylines though, folks. There has also been some absolutely sublime soccer being played out there, and here is proof!
First up, a highlight-reel worthy goal from Canada's Christine Sinclair off of a set piece in a 2-1 loss to Germany on Sunday:
It should be worth noting too that Sinclair had her nose broken during the game and she actually got mad at the trainers for telling her she might have to come out! Tough as nails!
The second of the three goals I'm going to show you came off the foot of Japan's Aya Miyama and was the game winner against New Zealand on Monday (fast forward to the 1:10 mark):
This goal is quite similar to the Sinclair tally, but once again, it's just fantastic finishing off of a set piece!
If you need another example of why you should be getting up early to watch this year's Women's World Cup (or at least watching the replay at night), this should do it – check out this wonder strike from Mexico's Monica Ocampo:
Watch it a few times – that goal is just ridiculous!
Now that I've converted you, Canada face France on Thursday and Nigeria on July 5th and there are other games just about every day until next Wednesday when the opening round wraps up!