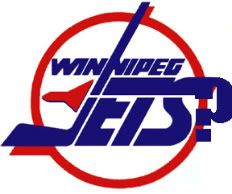 Name That Team!
If you're hoping that the seventh pick at Friday's NHL Entry Draft will provide a hint as to what "that Winnipeg team" is going to be called, you are probably going to be disappointed…but I'm here to tell you that the end is near, folks!
While it looks like True North is going to bypass that opportunity to unveil a new team name and logo, reports say the news could come
as soon as this weekend
. The debate has been raging "officially" for a few weeks and "unofficially" for months, but there is no question about what name Winnipeg fans want to see on the front of that jersey now that they've finally got their team back.
But what if it's not the Jets?
Let's say, for the sake of argument, the ownership group decides to go in a different direction with this new franchise – what else could the team be called?
I've thought up a few alternate names that I think would be acceptable if the "Jets" isn't an option for whatever reason:

First up – The Traders
The Winnipeg area has been associated with trade routes for hundreds of years, if not longer. The first European trading post in the region, Fort Rouge, was built in the 1730's and part of modern-day Winnipeg still bears that name. For a logo, they could use a variation of the old Fort Saskatchewan Traders of the AJHL.
Another option could be The Battalion, or a similar type of name.
Winnipeg is a big military town, with 1 Canadian Air Division and the Canadian wing of NORAD based at CFB Winnipeg. That's probably got something to do with the "Jets" name, but if they can't have that, this one might be a decent runner-up option. The OHL's Brampton Battalion have a pretty nice looking logo, and I'm sure it would be easy enough to put your own spin on it.
Another idea for a potential name would be The Shield, based on the city's close proximity to parts of the Canadian Shield. It's a mass of igneous rock, which is formed by the cooling of lava, and it covers a huge portion of Canada, and even dips into the northern parts of the US. The logo could be some type of shield, which would also give a nod to old school military combat. Two birds, one stone!
I think that any of these options would be okay for the new Winnipeg club, but I'm with the majority here in hoping that the team ends up with a more familiar name!
Boozin' Bruins
The Boston Bruins apparently throw one heck of a party – they racked up a bar tab of almost $157,000 last week!
If you're like me, you have a bit of a tough time picturing how one team could drink such an impressive amount of alcohol, but a website called
Sixteen Wins
has us covered with this infographic that breaks it all down:
The Bruins party looked like it was all kinds of awesome, but I've got to say that I'm disappointed to find out that Zdeno Chara wears
Ed Hardy
!
Other stuff…
Thanks to Nick, Tim, Corey and Jeff, the boys from
15 Minutes of Fame
went four-for-six on their NHL Awards predictions...