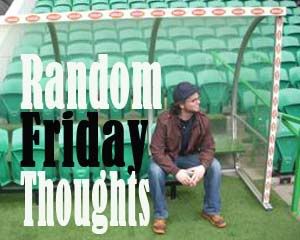 Best & Worst
We saw the best and the worst of things on Wednesday night in Vancouver as the Stanley Cup Final came to an end – on one hand, a phenomenal series threw us another curve ball with the Boston Bruins finally beating the Canucks at Rogers Arena…but then, of course, all hell broke loose afterwards.
Seeing the
pictures
and video of the destruction in downtown Vancouver after that loss sends chills down my spine – it's scary to watch a city turn into a madhouse like that, where regular people are flipping (and torching) cars or smashing windows and robbing stores. Let's get a couple of things straight though – first of all, it was probably going to happen whether or not the Canucks won that game. Secondly, this isn't just a Vancouver thing - it can (and does) happen in any big city!
What's most interesting about this situation though is the role that social media played and will play in busting the criminals. The quality of picture and video from most cell phones is outstanding compared to what it was even five years ago (when people tore up Whyte Avenue during the Oilers playoff run) and people are so connected now with things like Facebook and Twitter. Between people admitting to crimes on their profiles and other people turning the dummies in, this is really showing off what a useful tool social media can be in these situations.
I still can't believe they looted a London Drugs though…I know they have some electronics and other things of value, but really? London Drugs?!
While we're talking hockey, I put out my list of the
Top 10 Goals of the Playoffs
on Thursday, but don't think I forgot about the obscure! Just as Bobby Ryan was the obvious pick for goal of the postseason, Kevin Bieksa is the hands-down winner when it comes to the strange goals:
Jet Set?
The suspense is building in Winnipeg and across the country while we all wait to hear what that new NHL team is going to be called…
There are rumors that an announcement could come as soon as this week, with the NHL board of governors set to approve the whole True North transaction on Tuesday. It's said that the group is waiting until that is all official before taking the next step, but the big question is: Will they be the Jets?
A couple of weeks ago on
15 Minutes of Fame
, we came to the conclusion that if the Coyotes organization owns the rights to the "Jets" name and the NHL owns that team, they could just give them the name. That still makes sense to me, but plenty of rumors remain about other names we could see when an announcement is finally made.
Another reason it's in the news this week is because a British designer was out with a pitch for what the
new logo
could be. True North told the Winnipeg Free Press that they had received as many as 300 logo ideas since buying the team.
What do you think they'll end up being called?
Strike Force
If you're like me, you see no problem in watching literally hours of highlight reel sports moments in one sitting…which makes the internet a very dangerous thing to have access to.
If you missed it last weekend, here's a goal from Major League Soccer that has made Vancouver Whitecaps forward Eric Hassli a bit of a YouTube sensation:
If that one leaves you looking for more – how about a video that has all 53 of Leo Messi's goals from this season?
Other stuff…
Every year, once a team is eliminated from the playoffs, we hear about all of the injuries that guys played through…here's how hockey differs from a sport like
baseball
!
In honor of what happened this week in Vancouver – here's the Bleacher Report's look at the worst sports riots
of all time
…