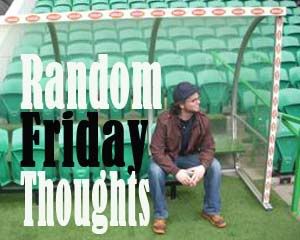 Wimbledon Drama
There's a lot of drama on the women's side of this year's Wimbledon tournament at the All England Club.
Let's start with the noise issues – no the athletes aren't up late partying or anything. Once again, it's
an issue of grunting
! The chief executive of the AEC says they're "uneasy" about how loudly the tournament's female players are grunting during matches!
Ian Ritchie told the Daily Telegraph that even the fans are becoming frustrated with the loud players, who they say are spoiling the game. It's actually quite funny when you hear an example of what they're talking about –
Victoria Azarenka
was clocked at 95 decibels with a grunt during the first round, with each one lasting over 1.5 seconds.
Who holds the record for the loudest known grunt? Maria Sharapova hit 105 decibels in 2009!
Meanwhile, Serena Williams is wondering why she and her sister are being "
relegated
" to Court Two, while all of the other big names are getting to play on the big courts.
It might sound like sour grapes, except that Serena and Venus Williams have won nine of the last 11 Wimbledon tournaments! In response, the All England Club says "scheduling is a complex business and cannot be looked at in the light of just one or two matches."
I think the Williams sisters just feel like they're being treated like a couple of grunts out there!
Football Cops?
How do you know when locked out NFL players officially have too much time on their hands?
I think a good sign is when they start filming spoof cop dramas! Enter: Peyton and Eli Manning, who star as mustachioed "Football Cops" Mike Tahoe and CJ Hunter!
Hey, at least they're not out there getting arrested in real life!
Goalie Goal
Canadian goalie Quillan Roberts made history for his country this week at the FIFA under-17 World Cup.
An 87th minute goal by the 16-year-old tied things up against England and handed Canada its first points in fourteen games at the tournament. Also, Roberts is a GOALIE, and the first one in any FIFA soccer tournie to score a goal!
Brilliant!
Other stuff…
It only happens every few years, but David Ortiz
stole a base
this week!
The Texas Rangers set a Guinness World Record this week that only
Corey Hart
could really be proud of…
The prospect of an NBA lockout seems to have driven the Orlando Magic's
Dwight Howard
right to the brink of insanity!