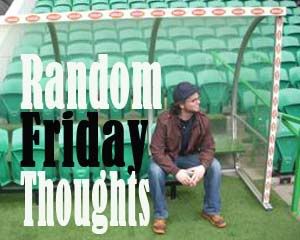 CBA for the NBA?
The NBA's championship series is all tied up after a couple of games in Miami…and if you're a basketball fan, you should be glad!
That's because the NBA and the players union appear to be a trophy presentation away from a lockout that could end up eating up part, or all of the 2011-12 season. By the time the Heat/Mavericks series is all over, we'll be just a week or two away from an expired collective bargaining agreement and what could be a long summer for sports fans.
League commissioner David Stern said this week that it's going to be "
a challenge
" to get a new deal signed in time to avoid a lockout.
The situation is pretty similar to the one that the NHL had back in 2004-05 and the one that the NFL is experiencing right now: basically, the owners say they're losing money and they want the players to take a big pay cut and the players are saying no!
Back when the NHL locked out its players, the union eventually took the big pay cut and they all moved on, but they did lose an entire season in the process. I wouldn't be surprised to see the NFL lockout drag on for a while and maybe cost the league some games, and I can't help but look at the NBA situation with the same type of pessimism.
Another interesting tidbit from this week was the commissioner saying that the Heat's Big Three might only ever win one title together!
Stern says if a hard salary cap is brought in, the Heat might end up being forced to
offload one of their prized possessions
in order to get their finances in line. Sure, it all depends on what the cap is set at, but here's an idea of how tough it'll be: the combined salary of Dwyane Wade, LeBron James and Chris Bosh will be over $47.5-million next season, $52.1-million in 2012-13 and $56.67-million the year after!
Wouldn't that be something if the Heat won the Larry O'Brien Trophy this year and then had to disband before next season?
Green & White
Whatever happens this summer, Matt O'Donnell will be pulling on a green and white jersey come the fall…
The Saskatchewan Roughriders selected the 6-foot-11, 340-pound offensive lineman from Queen's University with the 15th pick at last month's CFL Draft, but little did they know, they weren't the only team with an eye on him.
That's right, the basketball team was so impressed by his testing numbers at the CFL's evaluation camp that they decided they wanted to give him a tryout, and he took it! O'Donnell apparently hasn't played organized basketball since high school, but I'm sure he hoops in his spare time.
After a pre-draft workout on Wednesday, Danny Ainge, Boston's president of basketball operations, called O'Donnell the "surprise of the workout."
That's pretty random, but I hope he makes the team!
Hot Wheels!
Back in April
I presented you with this riddle: What weighs 3,500 pounds, happens 57 days before the Edmonton Indy and will probably be the coolest thing you've ever seen?
The answer involved a NASCAR-sized truck, a real-life Hot Wheels track and a potential world record, and it all finally came together last weekend at the Indy 500! Here it is, in all its glory:
Isn't that awesome?
You know what isn't awesome? Winning the Indy 500 and not having a job for the rest of the IndyCar season - just ask
Dan Wheldon
!
Shaq Retires
If you didn't hear the news this week – Shaquille O'Neal is retiring from pro basketball after 19 seasons. Here's a look at some of his best moments!
Other stuff…
A Louisiana man who's "not really into sports games" wins a million dollars for
pitching a perfect game
in MLB 2K11…
An LA Dodgers fan becomes the early front-runner for
Father of the Year
for a moment that was caught on camera this week…