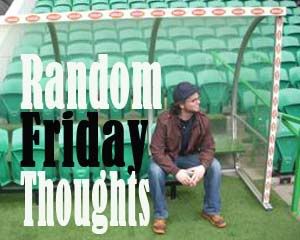 Nice Guys Finish…
"Nice Guys Finish Last / If You Catch a Jeter Blast / Don't Let The Taxman Know That, He'll Tax Your Behind!"
What a whirlwind week it must have been for NY Yankees fan Christian Lopez!
He's the guy who caught the home run ball that made Derek Jeter the first ever Yankee to reach 3,000 career hits last weekend, and it's safe to say his life hasn't been the same since. Rather than hold the ball ransom and try to sell it for hundreds of thousands of dollars (which he would have gotten), Lopez gave it right back, and his generosity was rewarded…and then some!
The team apparently gave him luxury box tickets for the rest of the season (including the postseason) and some team swag, but the story doesn't end there. A few news organizations reported this week that Lopez could (and probably would) end up being taxed on the gifts he received from the Yankees, a bill that might total as much as $14,000! Like the good sport that he clearly is, Lopez was quoted as saying that he'd pay the taxes if he had to, and "the IRS has a job to do, so I'm not going to hold it against them."
Well, it turns out that the cell phone salesman won't have to hold it against the IRS, because
someone's got his back
!
Miller High Life is offering to cover Lopez's tax bill "because you should be rewarded for doing the right thing." Even better, Modell's Sporting Goods hooked him up with a 2009 World Series ring and is teaming up with Steiner Sports to put at least $50,000 towards the $150,000 worth of student loads he has. Oh, did I mention that Topps is also making him his own baseball card?
Sick Dangles
Have you heard of Eliezer Sherbatov?
Me neither, at least not until now! The 5-foot-7, 170-pound winger was the star of the Israeli hockey team at the recent IIHF Division III championships in Cape Town, South Africa, where he scored one of the sickest goals you'll see all year…or maybe even EVER!
According to Yahoo's
Puck Daddy
, Sherbatov racked up an impressive 14 goals and 26 points in just four games, which is an average of 6.5 points PER GAME!
Sounds like Greece had a pretty rough tournament…I heard they couldn't BUY a goal!
Memorable Debut
When it comes to first impressions, I doubt there are many, if any, pro soccer goalies who can say
what David Bingham can
about his professional debut.
The San Jose Earthquakes keeper got the call this week for a friendly against English side West Brom, and ended up notching his first career goal before he even made his first career save!
That's not a typo – Bingham scored from the top of his own 18-yard box about three minutes into a 2-1 win and wasn't forced to make a save until about the 20th minute!
Apparently he didn't even see the ball go in, because he had "turned away in disgust" over missing the intended target of that pass! Thank god for YouTube, I suppose!
Other stuff…
Feeling down about your latest round of golf? If so,
you probably shouldn't click
here
.
South Korea: Boy, I can't wait to host the 2018 Winter Olympics.
They really hold a grudge in Ohio, don't they? A mining company is the latest group to take a shot at
LeBron James
!