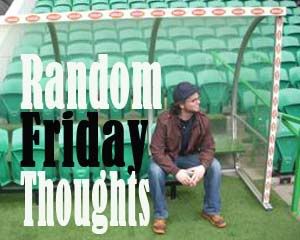 Cheekiest Penalty?
If you're a soccer fan, you're probably familiar with the term "cheeky penalty" – well, that phrase was given a whole new meaning last week!
It's normally something you would use to describe a penalty shot that is taken in such a way that a goal is terribly embarrassing for the goalie and a miss is even more embarrassing for the player. Usually, a guy will take a purposeful run up to the ball, but then just gently chip it right down the middle, while the diving goalie angrily looks on.
United Arab Emirates winger Awana Diab took things to a whole other level and became an immediate star on the internet with his take on the cheeky penalty last Sunday in an international friendly against Lebanon.
With his side up 5-2, Diab took a few strides towards goal and then channeled his inner
Francesco Totti
, spinning around and striking the ball with his heel! It wasn't the most fluid of movements and it wasn't very well hit, but it was enough to fool the Lebanese keeper. It was also enough to earn him a yellow card and a quick substitution by his coach, who had only just brought him on minutes earlier!
The
Daily Mail
reports that UAE coach Srecko Katanec didn't like what he saw, saying it showed a lack of respect for the opponent by the 21-year-old. You be the judge:
For the record, Lebanon coach Emile Rustom said he had no problem with it. The one thing I'll say is that late in a 5-2 game, that's the kind of thing that could/should warrant a bit of retaliation from the other team, so he's lucky he was taken off!
The OMG Dangle of the Week
While the Diab penalty wasn't particularly well taken, just wait until you get a load of this goal from the NY Islanders developmental camp last weekend at Nassau Coliseum!
Former Niagara Ice Dogs centre Ryan Strome was selected fifth overall by the Islanders this summer after going from 27 points in 61 games in 2009-10 to 106 points in 65 games last year. Obviously he's been working on his hands a little bit, and you'll see what I mean in a second: he walks in and pulls the puck (and his stick) between his legs, before spinning around and roofing a backhander!
I wonder when someone will build up the nerve to try a move like this in an actual game?
Nash vs. Granny
Is it just me, or does NBA star Steve Nash seem like an absolutely cool guy (forgetting, of course, that he's probably a Canucks fan)?
Nash is at it again with another hilarious viral video that appears to be an ad for Toyota. It starts off as a dramatic piece about working hard in practice, and ends with him doing a celebratory MJ dance at an old lady in an empty parking lot!
Classic!
Other stuff…
Are you sick and tired of being bombarded with Derek Jeter news? If so, the
Jeter Filter
is for you!
Florida Marlins pitcher Edward Mujica gets busted
taking a nap
during a game!