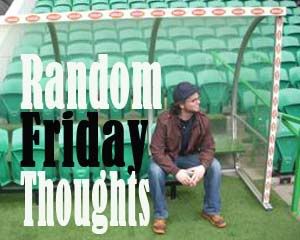 NHL Free Agency
Happy Canada Day!
As always, the birthday of our great nation also signifies the start of free agency in the NHL! Thanks to smartphones and free/stolen wireless internet, it's now easier than ever to be social and remain glued to your favorite sports sites…but who is going where this year?
The biggest fish in this year's free agent market is definitely Brad Richards, who is coming off a 77-point season with the Dallas Stars. Richards is a talented playmaking centre who is going to score big money for sure on the open market. There are plenty of teams lining up to make a pitch for the 31 year old, including the Leafs, Rangers and Kings, but it will be interesting to see who is able to land him in the end.
Tomas Vokoun is easily the best available goalie out there this summer, after a 22-win, six-shutout season in Florida. Will he stay with the Panthers? They certainly have the cap space to make a deal, and they need to add over $20-million in salary to reach the cap floor! Adding Brian Campbell could be the first of many big moves this summer for Florida.
As for defencemen, there are a lot of veterans available at the moment, including the likes of Ed Jovanovski and Bryan McCabe. There are some intriguing restricted free agents on defence that could come into play, like Shea Weber and Drew Doughty, but I can't see Nashville and LA letting these guys get away.
I can't wait to see how things shake down!
Tennis Tease
From what I can gather, being a ball boy at a tennis match is a pretty thankless job – you spend your entire shift running from one side of the court to the other, head down, picking up loose balls, and if you're lucky, you might get beaned with a shot and end up on TV. That's about as good as it gets.
Well, Juan Martin Del Potro added another chapter to the book earlier this week and probably scarred this poor kid for life with a little game of keep-away!
The ball boy got the last laugh though (kind of, well not really), because Del Potro ended up losing the match. Justice is served.
Get it?
Workplace Injuries
ESPN is out with another classic "This Is Sportscenter" commercial, this time starring US soccer player Abby Wambach!
In honor of the FIFA Women's World Cup, the commercial shows what happens when "World Cup fever" spreads a little too vigorously around the workplace:
I love the way the guy screams after he's bumped – "OH! I won't work for weeks!" – before brushing himself off and walking away. Classic!
Other stuff…
At the Boston Bruins big post-cup celebration, there was a single Amstel Light on the bill…and the brewery wants to know
who ordered it
!
Add
Ricky Vaughn
to the list of Major League ball players who admit to taking steroids…you remember Ricky "Wild Thing" Vaughn, don't you?