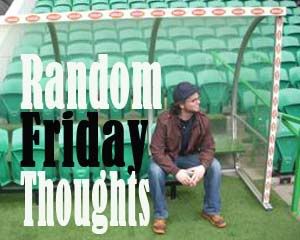 Weber Money?
While most of the focus around the NHL this summer has been on the Unrestricted Free Agents, as it normally is, it has been a very interesting journey so far on the RFA side of things.
Nashville Predators captain Shea Weber
won his arbitration battle
with the team this week, putting pen to paper on a one year, $7.5-million contract. It's the biggest award ever in an arbitration hearing and it also represents a $3-million raise for the burly d-man. Weber had 16 goals and 48 points in 82 games last season and was nominated for the Norris Trophy as the league's top defenceman, but the Preds were trying to get an arbitrator to agree that a $250,000 raise was fair…Nice try!
With Weber signed, the focus now shifts to LA Kings defenceman Drew Doughty, who is still without a contract.
Doughty is a few years younger than Weber, but his numbers are similar and his credentials are pretty much spot on –
Fox Sports' Dan Rosen
points out that both players have won an Olympic gold medal, both have been nominated for a Norris Trophy and both have put up at least 90 points over the past two seasons (99 for Doughty, 91 for Weber). So, does Drew Doughty deserve Shea Weber money?
It's tough to argue against Doughty's numbers, but my guess is that the term of the deal is what is holding this one up. The Kings probably want to lock him up for the long haul, but he is probably hoping for something more along the lines of the Steven Stamkos five-year deal.
If a contract does get signed soon, I'm interested to see how it'll be structured – will he become the latest player to receive a massive, multi-year signing bonus?
QC Islanders?
The NY Islanders suffered a major setback this week in their bid to replace the aging Nassau Coliseum with a brand new rink, but what does that mean for the future of the team?
Islanders owner Charles Wang has tried a few times now over the past several years to get something going on the arena front, but this latest defeat could be the beginning of the end for the Long Island club. According to
ArenaDigest.com
, Wang says he's "disappointed" and "heartbroken" by the loss, but he isn't giving up on the team.
Wang says he has two goals: Win a Stanley Cup, and keep the Islanders on Long Island. With a lease that expires in 2015 though, I don't believe the team will stay put without a new building.
Meanwhile, as public infrastructure collapses in the streets in Montreal, the Quebec government says plans to build new hockey rink in Quebec City
are still on
! They say they have enough money to maintain, repair and inspect their infrastructure, as well build this new rink.
Could the next troubled NHL franchise end up in Quebec City in a couple of years? Absolutely. Will it be the Islanders? Seems likely, doesn't it?
Goal of the Week!
CD Guadalajara's Marco Fabian scored a couple of beautiful goals this week in a 4-1 win over Barcelona in Miami as part of the Herbalife World Football Challenge.
Minutes after slotting home a
strike from distance
early in the second half, Fabian set the place on fire with a lovely little bicycle kick that sent the ball top cheddar to make it a 2-1 game:
That goal was probably the nicest one of the week, but it wasn't the craftiest – check out this sneaky snipe from Japan's first division:
That's a tough way to lose a goal!
Other stuff…
False start at the swimming World Championships =
Belly Flop!
!