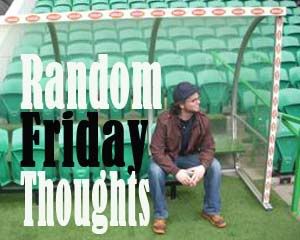 No Basketball Association
If the NBA were to read its horoscope for this month, it would probably look a little something like this:
"Much of your focus this month will be on personal possessions and whether or not they'll still be around come the fall. Dependability and stability are key aspects when some planet lines up with some star, or something. Also: something about emotions."
The league kicked off the lockout litigation recently by taking the players to court over certain aspects of the negotiations so far, which says to me that this thing is far from being resolved at this time and we are in for a long battle. As time passes too, we're seeing more players becoming resigned to the fact that they should probably start looking for somewhere else to play!
The biggest mover and shaker so far has easily been Turkish club Besiktas, where the GM has been working away to build his own little temporary Miami Heat situation. They signed NJ Nets point guard Deron Williams, they're working on getting OKC Thunder forward
Kevin Durant
into the mix and the Kobe Bryant rumors are still out there too, though
not everyone is happy
about that idea.
Then there's
Carlos Boozer
, who says he "definitely" plans on playing overseas if there's a lockout, there's
Dwyane Wade
, who says he loves the game too much to not play this year, and then there's
Ron Artest
…
Go figure that his would be the most interesting story of the bunch – Ron "Metta World Peace" Artest is apparently in talks to play for the Cheshire Jets of the British Basketball League. Here's where it gets fun though: his contract would include a stake in the team and "all the love in the world," plus the team is trying to lock down some "prominent TV work" in the country to offset the other monetary shortfalls.
I know it's tough for NBA fans to see their league crumbling before their very eyes, but won't it be kind of fun for the rest of us to watch these guys playing all over Europe for a bit? It'll be extra fun in Ron Artest is also starring on a British soap opera all winter!
Just Do It
Is the pressure getting to Tiger Woods?
He was once one of the most unflappable, elite athletes in the world, but major problems in his personal life and injuries in his pro life seem to have taken their toll on old Eldrick. After a 37th place finish at the Bridgestone Invitational last week in his comeback tournie, Woods made headlines at the PGA Championship on Thursday with an opening round 7-over-77!
Speaking of headlines, here's an interesting one that may fuel speculation that he's lost it:
Nike to slash Tiger Woods' deal in half if he fails to win US PGA Championship
.
Woods has
already lost his deals
with Gillette, Gatorade, Accenture, AT&T, Golf Digest and Tag Heuer which has seen his yearly income drop by over $90-million. According to reports, if he goes three years without a Major win, his Nike deal (worth almost $20-million) will be sliced right down the middle. So, again I ask the question: Is the pressure getting to Tiger Woods?
Did he break under the pressure of knowing that a poor showing this weekend could cost him millions of dollars?
Euro 2012 Magic
Incase you missed it, which you probably did, Glasgow Celtic striker and Northern Ireland international Paddy McCourt scored an absolutely fantastic goal in a Euro 2012 qualifier this week (there are actually two beauties, but the crazy one happens at about the 48-second mark):
That's why they call him "The Derry Pele" and sing "Are you Messi in disguise" when he's on the ball!
Other stuff…
Oh deer
…MLB players are using
what
as a steroid alternative?! Bambi.
What will be higher this year in the NFL: the number of concussions or the number of players
busted for using HGH
?
Do you have internet access and an Xbox? Do you live near Foxborough, Massachusetts?
Chad Ochocinco
would like to hear from you…