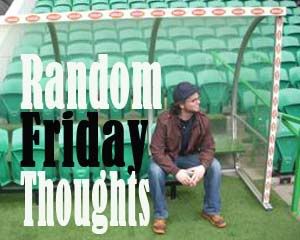 Do or Die for NBA?
As the NBA lockout nears its second full month, we're getting word now that the "big wigs" from both sides will be meeting sometime next week.
That's noteworthy for two reasons: For one, it'll be only the second time they've all been face-to-face since the lockout began on July 1st. As well, if no progress is made at the meeting, it could be a sign that games will be missed as a result of this work stoppage.
NBA commissioner David Stern has said that no progress by Labor Day weekend would be
bad news
for the league and its players. Let's face it – there won't be much, if any progress at this meeting. The two sides haven't been talking and when they do talk, it hasn't been positive.
One thing the players (some of them, anyway) have in their favor at the moment is the fact that they can continue to make money during the lockout, whether it's signing deals in Europe or
starring in movies
. Owners around the league might be in some trouble though, especially if they also own the arena their team plays in.
Bloomberg
reports that, as a group, arena operators could miss out on over $1-billion worth of ticket revenue if the lockout wipes out the season. That's big money, even when we're talking about a group of very wealthy individuals – but will stats like that be enough to swing this deal in favor of the players?
Silva Sings for Burger King (kind of)
It's not quite Manny Pacquiao belting out "
Sometimes When We Touch
," but the UFC's Anderson Silva is letting his singing voice be heard…
Well, he's not actually singing, but he does pull off a hilarious lip synch for the latest Burger King ad:
In all seriousness though – look at that burger! Don't you feel like you should go for a run or something just from looking at it?
Ochocinco Disagrees With "Dad"
Here's an interesting one from the NFL:
Rookie Tampa linebacker Mason Foster was fined $20,000 by the league for a hit on Patriots receiver Chad Ochocinco last week…but Ochocinco disagrees with the fine and says he'll be reimbursing the rook.
Deadspin
reports Ochocinco complimented Foster on the hit via his Twitter account and then later tweeted that he'd be paying the fine for him. Here's the hit:
While we're on the topic of football, here's a hilarious prank that Seattle Seahawks coach Pete Carroll played on defensive end Raheem Brock:
Brock was arrested back in June for not paying a $27 bill at a Philly nightclub. That's a pretty good prank!
Other stuff…
Henry Burris
says that retweet you saw on his account was no shirt thing; Stamps say "we support you, bra."