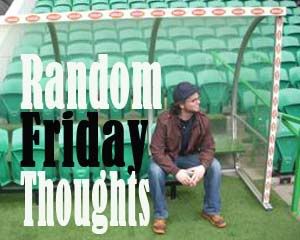 Eskimos: What's Wrong?
The Edmonton Eskimos wrapped up week eight of the CFL season on Friday night with a performance that made their previous two losses look passable – a 36-1 loss to the BC Lions at Commonwealth Stadium.
Losing at home is never fun, but losing like that must really hurt. The Eskimos gave up eight sacks, Ricky Ray and Kerry Joseph combined to throw four interceptions and the team has now scored just 10 points in 11 quarters…after a 5-0 start to the season, during which time they looked like world beaters.
What the heck is wrong with the Eskimos?
For one, injuries are taking their toll on this team. You won't hear them using it as an excuse, but when your top receivers are all hurt and you end up having to bring in three new guys before a game, you're in trouble! Two of Ray's interceptions on the night were attempted passes to guys he practically just met. When they lost Fred Stamps and Adarius Bowman, Jason Barnes stepped up and had two big games. Guess who got hurt next?
The other major problem right now for Edmonton is that offensive line. I don't know how to fix the issue, but when a team gives up 18 sacks over three games, something has to be done. Eskimos GM Eric Tillman said after the loss to Montreal that the o-line reminded him of water going through a screen door – after Friday's performance you have to think he'll be making some more phone calls.
Ricky Ray didn't look good on Friday night, but he's in a tough spot right now – his main targets are all watching from the sidelines and his teammates aren't protecting him like they should be out there.
Edmonton now has a long bye-week ahead to think about what happened against the Lions. Let's hope they're ready for the Stampeders on September 5th!
Roenick Does Swingers
One of the most classic scenes from the 1996 movie "Swingers" (for the hockey fans among us, anyways) is the one where Vince Vaughn's character makes Wayne Gretzky's head bleed while playing NHL '93…
Well, Jeremy Roenick recently starred in a remake of that scene! Here it is, in all its glory (with some slightly NSFW language):
Isn't that awesome?
Footy Inflation
Do you get annoyed when somebody who is older than you are starts going on and on about what they could get for a few dollars back in the good old days?
Well, if that person is a sports fan who used to go and watch a lot of games live back in the day, they're probably telling the truth!
Take Manchester United, for example. As
The Guardian's David Conn
tells us, the inflation on tickets to a game at Old Trafford in the last 20 years is a whopping, mind-evaporating 700%! The crazy part is, Man U isn't even the worst example!
Conn notes that for "Category A" games at Emirates Stadium, home of EPL side Arsenal, the cheapest ticket in the place is about $83, up from about $8 (inflation of 920%!). When it comes to season tickets for a club like Liverpool, the inflation reaches new heights: 1,108%!
Believe it or not, there was a time when regular people could afford to show up and support their local sports team on a regular basis. This piece from the Guardian is just more proof that the average fan has been completely priced out. Thank god for TV or we'd have nothing!
Other stuff…
Now that
Mark Recchi
is retired…he took the plunge and got his first tattoo!
Sporting Kansas City goalie
Jimmy Nielsen
learns to fear the bobblehead…