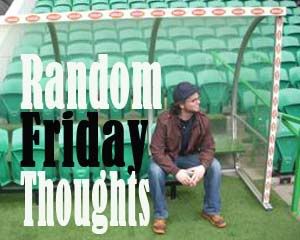 Stern Message
Is today the day?
Reports say NBA commissioner David Stern is getting ready to make some pretty serious threats about the current lockout situation facing the league. According to
ESPN
, Stern is about to tell the players that if progress isn't made this weekend, he'll go ahead and cancel the 2011-12 season.
Whether or not the players see it as a scare tactic or as a legitimate threat, they're smart enough to know that a cancellation is coming eventually unless they manage to work out a deal. They are also smart enough to know that it hurts the owners too, and that when a deal is reached, what's left of the season will be un-cancelled.
Still, to hear that type of chatter has got to be quite a wake up call for both sides! They've already put off training camp and cancelled a bunch of preseason games – obviously the regular season is next.
You know who probably doesn't care too much about missing the first bit of the season? Kobe Bryant!
He says it's "
very possible
" that he'll be putting pen to paper on an incredibly generous offer from a team in Italy, which is where he spent part of his childhood. Virtus Bologna, which sounds like the scientific word for cold cuts that have gone bad, is apparently offering Bryant $2.5-million to play ten games between October 9th and November 16th. Not bad, eh?
I'm no player agent, but what Kobe should do is hold out and see how high he can drive the price from the teams that want him! Right now it's $250,000 per game…I'm sure there's a businessman in Dubai who could top that!
Headstrong
The Guinness Book of World Records is full of all kinds of odd stuff, and one Norwegian soccer team thinks it deserves a place among them.
Odd Grenland
midfielder Jone Samuelsen may have scored the world's longest header last weekend:
The team says Samuelsen headed the ball a whopping 57.3 meters before it crossed the goal line. To put that into perspective, pick up a soccer ball and give it a good whack with your forehead…Now add 50+ meters to that!
Man of Mystery
If anyone can beat this story, I'd love to hear it:
When Dublin topped Kerry in the Gaelic football All-Ireland Final at Croke Park last Sunday, they had a special guest on the pitch with them for the post-game celebrations, whether they knew it or not.
As the
Irish Independent
tells us, 27-year-old Stephen Molloy lived every fan's dream at that game – just before the final whistle went, he hopped a barrier near where the team's substitutes were sitting and ended up right in the middle of all the excitement!
Molloy says he threw on a tracksuit jacket that he saw lying around and, in an amazing turn of events, no one questioned who he was or why he was there. He spent over an hour on the field celebrating with the team, got on live TV and even found his way into the team picture! He even got to hold the trophy a bunch of times, which is an amazing feat when you consider that nobody there knew who he was.
When things started to wind down, Molloy just hopped back into the stands and headed home…where he watched the whole thing unfold again on the highlights.
You know, I wouldn't believe him for a second if there wasn't so much proof! Can you beat that story?
Other stuff…
From
The Onion
: God speaks out against football…