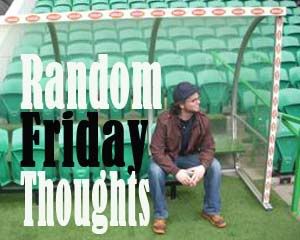 NFL Week Two
After a long lockout, a lot of questions were answered during the first week of the NFL season, but many remain as we head into week two!
The opening week saw some heroic performances, both expected and unexpected, some big surprises and of course some big flops…but what will a new week bring us?
Probably the marquee game for a lot of football fans will be on Sunday night when the Philadelphia Eagles face the Atlanta Falcons in Michael Vick's first game back in the ATL since resuming his NFL career. It'll be interesting for the obvious reasons, but also because everyone is watching Vick very closely again this season to see if he can match what he did in 2010. So far, so good.
Philly's old pivot didn't fare so well in his first game under centre for the Minnesota Vikings – Donovan McNabb will probably have to throw for more than 39 yards if his new team is to avoid going 2-0 to start the year. If he doesn't have a big game soon, people might start to wonder if he's past his best before date.
The other big questions at quarterback are Cam Newton and Tom Brady – can Newton follow up a massive first career game with a win over a strong Packers team? As for Brady, his 517 passing yards set a team record in a week one win…can he outshine Philip Rivers in week two?
I suppose the other thing to watch closely will be the Kerry Collins experiment in Indianapolis. How long before the Colts are calling up Brett Favre?
Lord of the Rings?
Following up a stellar performance in Space Jam, NBA legend Michael Jordan absolutely kills it in a recent commercial for NBA 2K12:
Look at the size of those rings! Hopefully he doesn't have to sell any of them to help pay his
$100,000 fine
!
Star Spangled Blunder
Have you ever wondered why we bother with the national anthems before sporting events over here in North America?
I've come to the conclusion that it's a tradition we've continued for this long because every now and then somebody messes up and we all get to have a good laugh about it!
This week's anthem flub comes to us from the mouth of Cyndi Lauper (at about the 33 second mark):
As our flag was still streaming? Not quite!
Other stuff…
Manchester City's
Wayne Bridge
is the closest thing the English Premier League has to a pro baseball player…