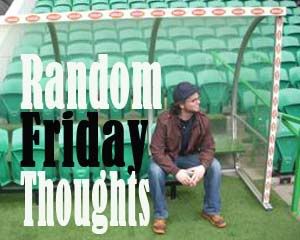 Welcome Back NFL!
Ten touchdowns, 876 yards of total offence and a goal line stand in the final seconds.
What a start to the 2011 NFL season…and to think, we almost missed out on it because of a silly little contract dispute! If you missed Thursday night's opener between the Green Bay Packers and the New Orleans Saints, a 42-34 win for the reigning Super Bowl champs, I hope you at least saw the highlights.
There were four touchdowns in the first quarter alone, a punt returned 72 yards for a touchdown in the second, a 108-yard kickoff return for a TD in the third and on a night of all-out offence, it came down to a huge defensive play to close it out right at the end.
What a game!
There are over 500 games left in the NFL season – will any of them be better than this one?
Pacqueoke
When it comes to boxing, Manny Pacquiao is pretty much in a league of his own.
When it comes to promoting upcoming fights…Pacquiao is on a completely different planet! The Filipino congressman is taking some interesting steps as he begins hyping up his November 12th fight with Juan Manuel Marquez.
We all know that Manny Pacquiao likes to sing…but at a pre-fight news conference?!
I bet Nick Diaz is glad he's not fighting him!
Worst PK Ever?
I've seen some poorly taken penalty kicks in my day, but this may very well be the worst one ever.
This PK attempt by Al Ahly's Amir Sayoud was so bad that not only did he fail to score, he ended up flat on his face and got a yellow card in the process!
Thankfully for Sayoud, his team won 4-0 so it was no big deal…just incredibly embarrassing!
Other stuff…
Bullpen shines as Tim Wakefield records his 200th win…oops, that should read: "Bullpen
blows it
, as Tim Wakefield remains at 199."
Pablo Sandoval
talks his bat into hitting him a couple of homers this week!