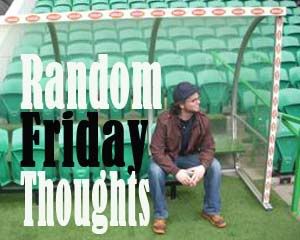 The Shanahan Era
Brendan Shanahan officially kicked off his reign as the NHL's head disciplinarian on Thursday in a big way!
Shanny suspended Flames forward Pierre-Luc Letourneau-Leblond (or "Peter Hyphen") for the rest of the preseason (four games), plus one regular season game for a hit on Vancouver's Matt Clackson on Tuesday. It was a pretty standard hit from behind, but nothing like what Jody Shelley did the next night!
Shelley absolutely destroyed
Toronto's Darryl Boyce
from behind, leaving the NHL's VP of Player Safety no choice but to throw the book at him. The Flyers enforcer, who was suspended twice last season, will sit out the rest of the preseason (five games) and the first five games of the regular season, at a cost of $67,073.15.
Shanny
let us know
about the suspensions via a couple of videos on the NHL website on Thursday, a first for the league.
You know, I was a little bit worried about the level of consistency we'd be seeing from the NHL this season after watching the breakdown of the new
headshot/boarding rules
this week, but it might not be so bad after all. I still think it's going to be very tough for the on-ice officials to pick out the subtleties of these rules at game speed, but the supplemental discipline side might make up for that.
With each suspension (and apparently with high profile non-suspensions) this season, Shanahan will be posting a video that outlines his decision. That level of transparency is something never seen before from the NHL, to my knowledge, and it's being welcomed with open arms by the hockey community.
Imagine if this had been around for the last couple of seasons – wouldn't it have been interesting to hear Colin Campbell defending his decision not to suspend Matt Cooke (over and over again)?
A Man's Game?
Despite the constant diving and faking of injuries, soccer fans will tell you that their sport of choice is, in fact, a man's game.
That's not the case in Turkey though, where clubs known for fan violence have been forced to ban men from their stadiums!
The Associated Press
reports that only women and children under the age of 12 will be allowed in to watch teams that have been sanctioned for "unruly fan behavior."
Over 41,000 women and children watched Fenerbahce play Manisaspor in Istanbul this week, which one player described as a "fun and pleasant atmosphere."
Just how bad are the normal Fenerbahce fans?
The club was forced to play two games in an empty stadium after the fans stormed the field during an exhibition game and they also attacked journalists for critical coverage of the team, as an investigation continues into a match-fixing scandal.
No word on whether property damage around other parts of Istanbul is on the rise on game days.
New Worst Miss Ever?
Manchester United beat Chelsea 4-2 last weekend, but both teams could have easily filled the onion bag a few more times on the day.
Among the players who missed great opportunities was Fernando Torres, who found himself in the clear, dangled the goalie and then shot well wide of a wide open net.
The FA is usually pretty strict about people uploading its content onto YouTube, but some brilliant fan has recreated the incident using FIFA 11:
The video is pretty accurate, except that his shot was actually a little closer to the target…but a miss is a miss, right?
Other stuff…
The Onion
tackles sports clichés and, as usual, absolutely nails it!
The World Anti-Doping Agency wants nicotine
banned from sports
; Major League Baseball prepares to suspend 90% of its players…