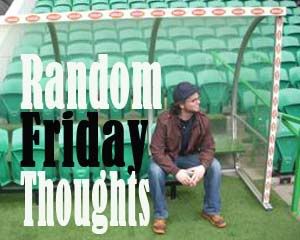 Slow Sprint
Have you been keeping up with the IAAF World Championships in South Korea?
Let me get you up to date so far: Jamaican sprinter Usain Bolt was disqualified in the 100m, double-amputee Oscar Pistorius helped get the South African team to the 4x100 final but was then replaced…and American Samoa's Sogelau Tuvalu showed us that slow and steady doesn't always win the race!
The 17-year-old failed to qualify for the shot put, his event of choice, and somehow ended up in a preliminary heat for the 100m instead.
He didn't have the right shoes or anything, but Tuvalu channeled his inner
Trevor "The Tortoise" Misipeka
and gave it all he had. By the time the first of his competitors crossed the finish line, you couldn't even see Tuvalu on the screen anymore. To his credit, he didn't do any of the things I would worry about if I were in his position – he didn't false start, he didn't fall and he didn't hurt himself!
He also set a personal best of 15.66, which was almost a full five seconds off the pace. Here he is, in all his glory:
I wonder how he would have fared in the long jump!
Drogba Dropped
There is a lot of concussion talk in the hockey world at the moment, with guys like Sidney Crosby and Marc Savard really highlighting the dangers of the injury.
It's not just a hockey thing though – did you see what happened in the English Premier League last week?
Chelsea striker Didier Drogba went up for a header in a game against Norwich City and collided with goalie John Ruddy, and what happened next is just plain scary. Drogba was knocked out cold by the contact and his limp body then slammed face-first into the grass.
Some reports had Drogba unconscious for almost half an hour, with others saying it was just "several minutes."
Either way,
Reuters Africa
reports that he is suffering from a concussion and will not suit up for the Ivory Coast in this weekend's African Nations Cup qualifier in Rwanda.
Dunks-R-Us
If you're looking for a sign that the NBA lockout just needs to end, here it is - Dwight Howard dunking on a stuffed giraffe in Japan:
I don't get it…
Other stuff…