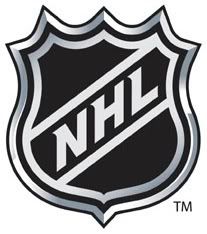 The passing of Wade Belak on Wednesday in Toronto sent an all-too-familiar shockwave through the hockey community.
Indeed, 2011 has been a challenging year for the NHL.
It all started on January 1st, when Pittsburgh Penguins superstar Sidney Crosby fell victim to a blindside hit during the Winter Classic. He played part of his team's next game, but hasn't played since. It's now eight months later and he still hasn't been able to shake his concussion symptoms.
A few weeks after the hit on Crosby, Marc Savard suffered another concussion. The Boston Bruins playmaker became the face of a growing problem in the NHL when he was blindsided by Penguins forward Matt Cooke in March of 2010. He didn't play again until December of that year, and after this latest concussion, it doesn't look like he'll
ever play again
.
Things took a much darker turn a few months later in May when NY Rangers tough guy Derek Boogaard, who had missed most of the season with a concussion, was found dead in his apartment. It was later determined that he died of an accidental overdose of painkillers and alcohol.
August was another tough month for the league – Winnipeg Jets forward Rick Rypien lost a long battle with depression on August 15th when his body was found at his Alberta home. He had signed with the Jets on the second day of free agency, after several years in the Canucks organization.
That brings us to Wade Belak – the hockey community was stunned to learn of his passing on Wednesday, a few days after he had arrived in Toronto to start training for the upcoming season of CBC's "Battle of the Blades." The 35-year-old retired from pro hockey in March, ending a 15-year career, but was about to start a new career as a color commentator on Nashville Predators radio broadcasts.
Three deaths in four months, all enforcer-type guys who built a career on playing a tough brand of hockey and probably absorbed their fair share of brain trauma along the way. It's a scary thought.
On top of that, Crosby and Savard aren't the only players who are having a tough time dealing with serious concussions. Blues forward David Perron has been out since November with a concussion and still isn't healthy, while veterans Paul Kariya and Dave Scatchard were both told this year by doctors that their careers were because of serious concussions.
Are all of these things just a big coincidence, or are we looking at a number of signs that something has to change?
It's hard for me to chalk it all up to coincidence – players have been taking liberties with each other when it comes to those blindside hits for a while now, despite the warnings. Let's be honest - the league shouldn't have to send a video out to each team to let them know that hitting an unsuspecting opponent in the head with your full force is a bad thing.
Then again, instead of sending a video, the league should have sent a message when they had the chance, over and over again. People can talk all they want about the lack of respect among players in the league, but the league itself isn't helping matters by failing to punish guys for malicious hits.
The NHL has a responsibility to look out for its players, and the power to shape behavior through disciplinary measures if it so chooses. If bringing in Rule 48 didn't create enough change in the game though, is it time to consider something more extreme?
Would a moratorium on fighting be a wise idea?
Some players would wind up losing their jobs, but it might just be the direction the game needs to move in. I'm in the middle when it comes to that idea, because while I think that fighting is very much a part of hockey, I know the game can easily survive without it.
For example: could you go a full season without seeing two heavyweights who only play a few minutes per game square off in a meaningless fight that they probably both agreed to before the puck was dropped? I bet you could.
Maybe there would be fewer headshots (and therefore, fewer concussions) if everyone was forced to wear
Brendan Shanahan's shoulder pads
. That would make some players think twice about trying to rip a guy's head off.
What do you think: Should the NHL take extreme measures this season to ensure player safety, or should they just hang on and hope for the best?