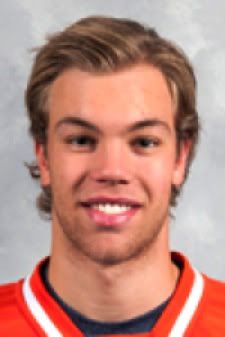 I think it's time that the Edmonton Oilers invested in some bug spray – particularly, the type that keeps that pesky "injury bug" away.
Over the past couple of seasons, the Oil have developed a reputation of being a team that has just dreadful luck when it comes to players getting hurt. I think they may have reached a new low in that category in 2012 though, and if you don't believe me, take the last couple of weeks as a prime set of examples!
It's no secret that the hopes and dreams of Oilers fans sit squarely on the shoulders of three players: Ryan Nugent-Hopkins, Jordan Eberle and Taylor Hall. Well, all three of those players are hurt right now, the result of "freak" injuries.
Nugent-Hopkins will miss a month with a shoulder injury suffered on January 2nd, when he tripped over the blue line and slammed awkwardly into the boards. Eberle sprained his knee when he got kind of tied up, away from the play, with Dallas Stars forward Jamie Benn on January 7th…and as for Taylor Hall, well, you've got to see this one to believe it.
Hall suffered a deep cut to the face on Tuesday night in Columbus when he slipped on a puck during warm-ups, took out teammate Ladislav Smid and ended up getting stepped on by Corey Potter along the boards:
Have you ever seen a team so ravaged by strange injuries? They say that bad things come in threes – hopefully that's the end of it for the Oilers!