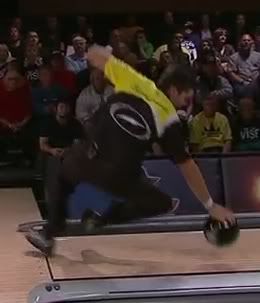 When it comes to sports and the internet, sometimes the only thing better than an amazing [insert sport here] highlight is a goofy video!
It's not always pro athletes trying to be funny either – sometimes it's a terrible blooper or an ugly fall, occasionally a team mascot might be involved and other times, a popular "trend" may pop up where you least expect it.
Take the act of "Tebowing," for example.
Ever since quarterback Tim Tebow took over in Denver, "Tebowing" has become an incredibly popular thing to do. The Broncos pivot is deeply religious, you see, and he routinely takes a knee to throw up a prayer, unmoved by anything that is happening around him.
When I say it's become a popular thing to do, I'm not kidding! The internet is now full of "Tebowers," and that trend has even made it to semi-pro and pro hockey. My pal
Adam Chorneyko
threw down a "Tebow" after potting a goal for the ECHL's Colorado Eagles back in November, and it happened again this week in the NHL:
I mentioned earlier that sometimes mascots get in on the action
– check out this video featuring Rocky the Mountain Lion of the Denver Nuggets.
He's trying to hit a shot from half court, facing the wrong way, and it's not going well. That is, until he finally takes a knee in a Tim Tebow jersey…and he hits it (skip ahead to 1:30)!
Still with the NBA, the Dallas Mavericks continued what has become a great tradition in pro sports last week.
That would be the tradition wherein pro athletes are given the chance to flex their comedic muscles for a cheesy video that pops up somewhere on the team website!
Check out Dirk Nowitzki starring in "A Dramatic Reading: Oops! I Did It Again!"
I hope the Mavs video guy is saving all of the bloopers from this series!
Finally, no "When Sports Go Viral" post would be complete without some bloopers!
Let's start with a terrible mistake by Real Sociedad goalie Enaut Zubikarai in a 6-1 Copa Del Rey loss to Mallorca. Zubikarai loses track of who is where on the field and he pays for it!
As bad as that goal was, it's definitely more embarrassing when you totally mess up in an individual sport, because you're all by yourself!
Just ask professional bowler Josh Blanchard, who recently took a spill during a World Championship qualifier in Las Vegas:
What are the odds of that?
*Tebows*