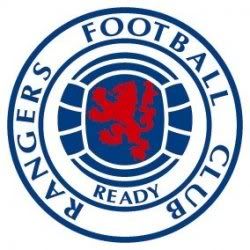 There's a storm brewing in Scottish soccer, and it doesn't look good for one of the country's oldest clubs.
In a move that sent shockwaves through the soccer world, Glasgow Rangers went into administration on Tuesday, but that may not be the worst of it. The seemingly shady dealings of one half of Glasgow's "Old Firm" date back to at least 2001 and could even spell the end of the club itself.
At the moment, the damage is minimal – a ten point deduction in the standings, leaving them miles back of league-leaders Celtic in the Scottish Premier League – but liquidation is potentially next on the list, which would mean selling off the team's assets and starting over as a new business.
So, you might be asking yourself, what happened to get us to this point?
Well, it all seems to revolve around the fine balance between tax avoidance and tax evasion. As the
BBC
points out, many big companies do their best to pay as little tax as possible, but there is a "fine line between avoidance and evasion."
Rangers began paying into an Employee Benefit Trust back in 2001, which is legal…depending on how you use it. The simplest definition of how an EBT works is this: a business puts money into a trust and the money is then paid out to the beneficiaries by way of tax-free loans. It's not usually expected that the loan will be paid back.
One thing you can't do with an EBT though is use it to pay out money that is guaranteed by a contract, because that would mean the government is missing out on taxing someone's wages. Let's face it – the government is never fond of a situation like that, especially when we are talking about the type of money that pro soccer players make!
According to
RangersTaxCase.com
, the team put about $75-million into its EBT from 2001-2010 and there's a paper trail that proves the money went towards "contractual payments." That case is currently before a tribunal and could wind up costing the team $117-million.
Uh oh!
That's not their only problem though – the
Daily Mail
reports the team was forced into administration on Valentines Day over its failure to pay about $14-million worth of tax debts that have piled up since Craig Whyte's purchase of the team less than a year ago.
The team filed its intent to enter administration on Tuesday morning with a deadline of ten days to avoid the move, but Her Majesty's Revenue and Customs won a bid to speed up the process and it was complete by that afternoon.
What does it all mean?
It means that a club with 140 years worth of history may have to start from scratch, all because they (allegedly, pending the findings of that tribunal) decided not to play by the same rules that everyone else – from their fellow teams, right down to the non-football fans – are forced to abide by.
Now, this next question may only end up rubbing salt in the wound of Rangers supporters, but it has to be asked:
If a team is found to have gained a competitive advantage by breaking the law and paying its players tax-free over a span of ten years, should the achievements reached during that time be brought into question?
Since 2001, Rangers have won five domestic titles (by no more than six points, or two wins), four Scottish Cups and six Scottish League Cups. If they effectively cheated their way through each of those seasons, shouldn't the powers that be consider amending history a bit?
It's not like in baseball, where people might say that a championship should have an asterisk next to it in the record books because a player on the winning team was taking steroids at the time. This would be more along the lines of seeing a team win the Stanley Cup five times in ten years and lose in the final every other year, only to later find out that they had been spending way beyond the NHL's salary cap without penalty in each of those seasons. Fans of other teams would be upset, those other teams would be angry and the league would be livid.
The only difference here is that we're not talking about a salary cap. We're talking about a team not paying its taxes, which is serious business.
What do you think:
Should Rangers be stripped of the trophies won since 2001 if they're found to have been cheating?